A Look at the Preseason Betting Odds For The Bulls in All Six of Their Title Years
Published on May 20th, 2020 8:29 am EST
Written By:
Dave Manuel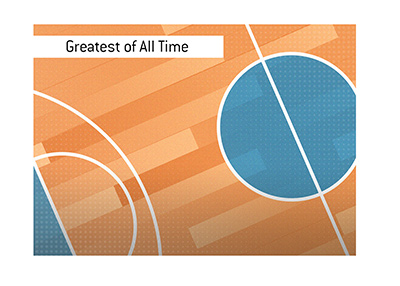 Earlier this week, ESPN concluded the airing of their "The Last Dance" documentary, which chronicled the final year of the Chicago Bulls' dynasty.
The documentary gave fans amazing behind-the-scenes access and a true window into the mind of the greatest player of all time, Michael Jordan.
The documentary also showed the team's dysfunction behind the scenes, which made it even more amazing that they were able to win their third straight title (for the second time).
The '90s Chicago Bulls is truly one of the greatest teams of all time, as they continually put down all challengers in the finals, from Magic to Charles to Drexler to Malone. Whenever the Bulls seemed done, a Herculean effort from Jordan, Pippen or one of the complimentary players would put the team over the top.
At the height of their powers, after the team had just eliminated the Utah Jazz to win their sixth title, the team was disbanded.
-
People are curious - what were the odds of the Bulls to win the title before each of their Championship seasons?
Thanks to the Action Network
, that data is available.
Here are the odds of the Bulls to win the title before each of their championship seasons:
1990-91
+700
1991-92
+250
1992-93
+120
1995-96
+350
1996-97
+100
1997-98
+140
-
It's interesting to note that the Chicago Bulls, even at the peak of their powers, were never better than even money to win a title before the start of a season, unlike the Golden State Warriors from a few years ago.
The Chicago Bulls never lost when they reached the NBA Finals, which, in the minds of many, clinches Michael Jordan's status as the Greatest of All Time.