Can Justin Fields Deliver The Bears a 4,000 Yard Season?
Published on June 26th, 2023 3:28 pm EST
Written By:
Dave Manuel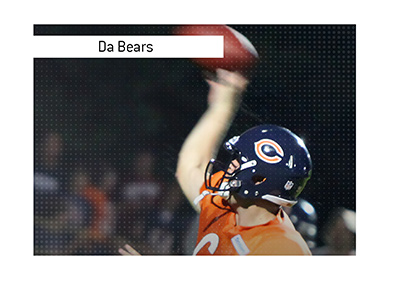 The Chicago Bears played their first NFL season in 1920, making them one of the league's oldest franchises.
Since that time, the Bears have NEVER had a quarterback that has thrown for 4,000 yards in a single season.
They are the only active team in the league that has never had a 4,000 yard passer.
-
The Bears haven't had much luck when it comes to quarterbacks over the years.
When Jay Cutler is likely considered your second best quarterback of all time (with Sid Luckman being the best), you are going to be in trouble.
Sid Luckman was a fantastic quarterback, as he led the league in passing yards three separate times and won the MVP award in 1943.
Luckman, however, played in an era where there wasn't much in the way of passing offense, so his passing yard totals were quite low.
Jay Cutler came close to topping the 4,000 yard mark in 2014, as he ended up throwing for 3,812 yards in 15 games.
Jim McMahon led the Bears to a Super Bowl in 1985, though he didn't come close to topping the 4,000 yard mark.
-
Will Justin Fields finally top the 4,000 yard mark in Chicago?
The Bears are doing what they can to help make this a reality, as they added wide receiver DJ Moore in the offseason.
Fields was nearly unstoppable on his feet last season, though Bears fans are hoping that he will throw it more this season.
Will Fields end up being the first Bears QB in over 100 years to throw for over 4,000 yards?