Bills C-13 and C-218 Both Moving Forward
Published on March 6th, 2021 3:11 pm EST
Written By:
Dave Manuel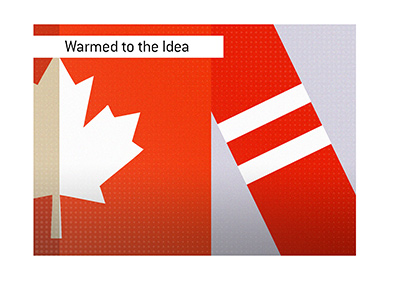 It's unbelievable to think that, in this day and age, Canada doesn't permit its citizens to bet on individual games.
So, if you live in Canada and want to bet $100 on the Kansas City Chiefs to win the Super Bowl, you'd have to either:
1) Include the game in a parlay
2) Open an account at an offshore sportsbook
There is a reason why offshore sportsbooks have heavily targeted the Canadian market. Canada is an affluent population that loves to bet on sports, especially hockey, football and the UFC.
Canadian politicians, likely eyeing the changes to sports betting south of their border, have seemingly warmed to the idea of legalizing betting on single sports games.
After all, countries are in dire need of new revenue sources thanks to the expense of COVID-19, and legalizing single sports betting in Canada would likely lead to new revenue streams.
Big betting companies have been hesitant to do much business in Canada up until this point, as the country is considered a "grey" market.
With a sports betting law on the books, bigger betting firms would likely start to target the Canadian market, and this would mean more money for Canada's coffers.
-
While single game betting isn't yet legal in Canada, two bills (C-218 and C13) are moving forward through the process of becoming law.
With the four major North American leagues all onboard with legal sports betting, there is little in the way of opposition.
In fact, Bill C-218 only received a handful of "Nos" as it went through its second reading. That bill has now been referred to the Commons justice committee for further study.
Bill-13 also recently had its second reading as well.
Once the bills have gone through a third reading, the Speaker can make a determination as to which bill should be pushed forward to the Senate, which it could eventually become law.
-
Single-event sports betting would improve the fortunes of all of Canada's major sports teams.
A bill could prove to be especially helpful to the CFL, which lost an entire season due to COVID-19.
A single-event sports betting bill would lead to higher TV ratings, more lucrative TV contracts and new sponsorship opportunities.