Jacksonville Jaguars Big Home Favorites on Sunday Afternoon
Published on January 6th, 2018 10:07 pm EST
Written By:
Dave Manuel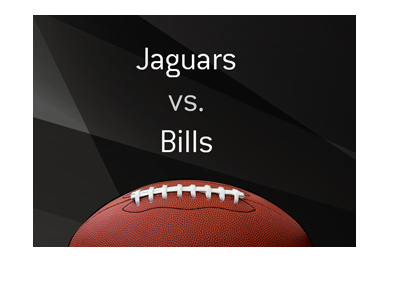 Two surprising playoff teams, the Jacksonville Jaguars and the Buffalo Bills, will be squaring off on Sunday afternoon in Jacksonville.
Jacksonville, aka "Sacksonville", made the playoffs this season thanks to a combination of strong defence, Leonard Fournette and the much-improved play down the stretch from Blake Bortles. While Jacksonville is certainly not a favorite to win the Super Bowl, they have the components necessary to make a deep run.
The Buffalo Bills, on the other hand, needed a near-miracle to make the playoffs. If the Baltimore Ravens had managed to hang on to defeat the Bengals at home, they would have gone to the playoffs in the place of the Bills. Instead, they fell apart on their last defensive stand, which allowed LeSean McCoy and the Bills to make the playoffs.
Speaking of McCoy, reports state that he is planning on playing on Sunday, though you will have to wonder about his effectiveness. After all, McCoy makes his living through his fast cuts, and you have to wonder if his effectiveness will be dulled as he continues to battle through injury.
-
Here are the odds for Sunday's contest, courtesy of Bet365:
Source: Bet365
Time Stamp:
January 7th, 2018 2:53 am GMT
Odds Subject to Change
Jacksonville Jaguars, 1.23
Buffalo Bills, 4.25
Point Spread
Jacksonville Jaguars, -8.5, 1.90
Buffalo Bills, +8.5, 1.90
Over/Under Total
Over 39.5, 1.91
Under 39.5, 1.91
-
Here are the keys to victory for both teams:
Jacksonville Jaguars
This one is easy - stop LeSean McCoy. If the Jags can stop McCoy, they will eliminate the Bills' biggest offensive weapon. If this happens, the Bills will need to rely on the arm of Tyrod, which puts them in a very bad spot against the pressuring defence of the Jags.
Buffalo Bills
In order for the Bills to win, they will need to get out to an early lead, which will take the ball out of the hands of Fournette. Bortles has been great as of late, though he is certainly prone to making mistakes. If the Bills can pressure Bortles early, they may be able to turn the tide in the game with a defensive score.
-
The inexperience of both teams makes them a bit of a crapshoot on Sunday, though it is hard to beat against the home team that has a combination of a great RB and a great defense. That is always a tough combination to overcome.