In June of 1978, Owners of Boston Celtics and Buffalo Braves Swapped Franchises
Published on June 25th, 2022 11:24 am EST
Written By:
Dave Manuel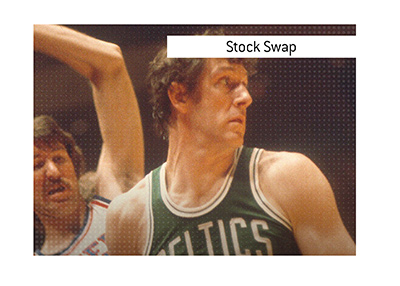 Did you know that in 1978, the owners of the Boston Celtics and Los Angeles Clippers (then the Buffalo Braves) swapped franchises?
That's right - the Boston Celtics were involved in an ownership swap less than five decades ago.
-
Let's start this story in 1972.
In April of 1972, Irving Levin and Harold Lipton bought the Boston Celtics for $3.7 million.
The business of basketball wasn't anything close to what it is in this day and age, and the Boston Celtics brand wasn't nearly as valuable as it is now.
Irving Levin wanted to own a team in California, and he wanted to move the Celtics there.
The NBA, however, would never allow that, so Levin concocted a back-up plan.
How about if he and Lipton swapped their shares in the Celtics with John Y. Brown, Jr. and Harry T. Mangurian, Jr., who owned the shares of the Buffalo Braves?
The plan was agreed to by the league, with the provision that the Braves be allowed to move to San Diego, where they would become the Clippers (eventually they would move to Los Angeles after getting purchased by Donald Sterling).
In addition, the Celtics and San Diego Clippers agreed to a large trade - Freeman Williams, Kevin Kunnert and Kermit Washington for Tiny Archibald, Billy Knight and Marvin Barnes.
The franchise trades and player swaps caused a great deal of controversy at the time.
Boston media felt as though the Celtics gave up way too much in the trade, and Celtics President Red Auerbach was reportedly not consulted about any of the moves (he would threaten to leave but ended up staying with the team).
The Boston Celtics were very bad the following season, though they would soon receive a reprieve in the form of Larry Bird.
-
Irving Levin contends that he could have requested (and gotten) the Celtics first-round pick in the 1978 NBA Draft, which ended up turning into Larry Bird.
This obviously would have changed two franchises forever, as Bird is an all-time great player that helped bring multiple titles to Boston.
-
In the end, Levin got his team in California and the Celtics went on a tremendous run in the '80s.
Levin would sell the Clippers to Donald Sterling in 1981 for $13.5 million.