UFC 240 Betting Guide
Click Here To Bet on UFC 240: Holloway vs Edgar
(Ad)
Max Holloway is returning to the Featherweight division following a brief time in the Lightweight division, where he lost in convincing fashion to Dustin Poirier.
Holloway was clearly giving up a tremendous amount of weight to Poirier, and he was unable to inflict a great deal of damage using his volume striking style.
In the Featherweight division, Holloway's punches pack quite a bit more bite, so he will be looking to put it on former champion Frankie Edgar at UFC 240.
In order to retain his title, Holloway will need to keep the fight standing and avoid getting taken to the ground. If he can do that, Edgar may have a very long night.
In order to upset the champion, Edgar will need to use his wrestling to keep the fight on the ground. Clinch work and dirty boxing are likely the keys to success for Edgar, though that will be tough against such a dynamic striker.
The X factor will likely be Holloway's cardio, which is seemingly endless. If the fight goes into the later rounds, Edgar's chances of winning drop markedly.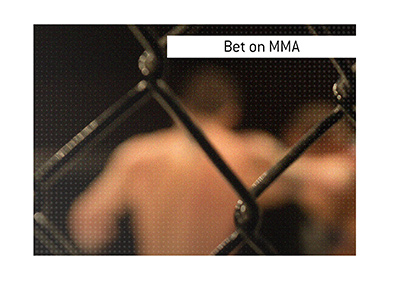 -
Mixed martial arts is one of the fastest growing sports in the world, and the UFC is, by far, the biggest single promotion.
Betting on the UFC offers some unique opportunities to sports bettors, especially if you are willing to dig deep and do some work analyzing the "undercard" fighters. In many cases, sports books will have lines that are wildly mispriced for the bottom tier fights, and this offers the intelligent sports gambler the opportunity to make some big scores.
In this guide, we are going to take a long look at UFC betting and how to enhance your chances to make money over the long term.
Before we start, let's look at the common types of bets that are available for people who are looking to bet on the UFC:
To Win
This is straightforward - who will win the fight?
For instance, let's say that Conor McGregor is fighting Nate Diaz, and the odds look like this:
Conor McGregor, -300
Nate Diaz, +400
This line is very simple:
If you think that Conor McGregor will win, you will need to bet $300 on him in order to win $100 in profit back.
On the other hand, if you think that Nate Diaz will win, you would earn a profit of $400 from a successful $100 bet.
In this case, Conor McGregor is a sizeable favourite to win the fight.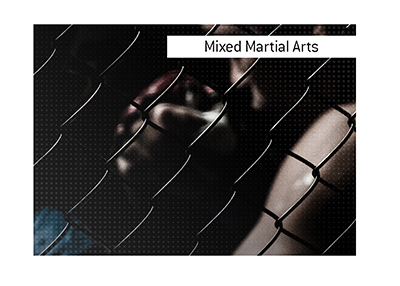 Round Betting
The lines for "round betting" might look like this:
Conor McGregor Wins in Round 1, +300
Conor McGregor Wins in Round 2, +250
With round betting, you are picking the fighter that will win, PLUS the round that they will win in.
Over/Under Rounds
The first McGregor/Diaz fight might have had an "over/under rounds" line like this:
Over 1.5 Rounds, -240
Under 1.5 Rounds, +350
In this case, the oddsmakers believe that there is a very good chance that the fight will last longer than 1.5 rounds.
If you believe that the fight will be over in short order, you will want to take the Under 1.5 Rounds line.
Method of Victory
Do you have a good feeling as to who will win the fight and HOW they will win it?
If so, you may want to place a wager on how the fight will end.
For instance, if Conor McGregor is fighting Nate Diaz, some of the "Method of Victory" lines might look like this:
Conor McGregor by KO, TKO or DQ, -115
Nate Diaz by Submission, +345
Conor McGregor by Decision, +275
Due to the fact that you need to properly guess the person who wins the fight and the method in which they will do it, the odds can be pretty enticing.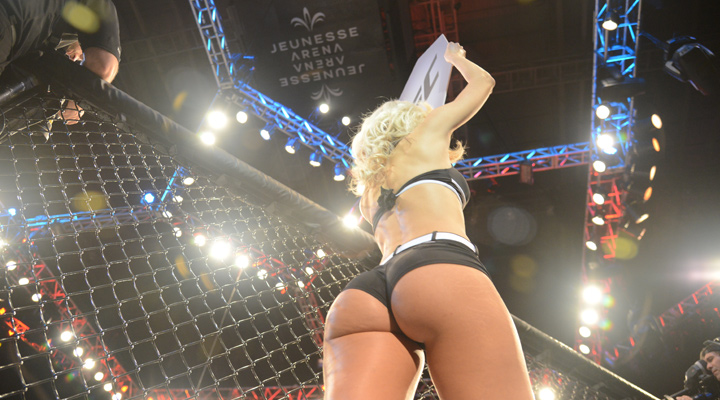 Ok - now we have covered some of the most popular bets that you can place on a mixed martial arts fight.
Now, let's cover some of the general tips that will make you a better MMA gambler:
Know Your Undercard Fighters
.
The oddsmakers will have the main card fights pretty fairly priced (aside from the exception that we list below), though there is plenty of money to be made on the undercard.
If you plan on taking this seriously, you should do some serious research on the fighters that are being signed to the UFC to fight on the undercards. By doing that, you will be able to find some incredible value.
For instance: a fighter from a regional promotion is signed to the UFC. You have followed this fighter for a while and have noticed that he is a very strong talent.
In addition, you have noticed that he tends to finish off his opponents early via knockout. This fighter has a strong chin and even stronger power.
This fighter is appearing on a PPV undercard against somebody who has already fought four times in the UFC. Oddsmakers are giving the more experienced fighter the big advantage to win, as he is listed at -850. On the other hand, the newly signed fighter is listed at +700.
In this case, your closely followed fighter is getting massive odds to win - in fact, a successful $100 wager on your fighter would return a total profit of $700.
In this case, you believe that your newly signed fighter has a great chance to surprise and win.
This is the type of research that will get you ahead of the pack when it comes to betting on mixed martial arts. The crowd will always chase after the favourites such as Conor McGregor, while the knowledgeable gamblers will seek out the value, especially on the undercard.
Remember: Junior dos Santos opened as a 6.00 underdog in his first UFC fight against Fabricio Werdum. Georges St. Pierre opened as an underdog in his first fight back at UFC 46.
Do your research, and you will be rewarded.
Weigh-Ins Matter
.
Is a fighter having trouble making weight? Did a fighter miss weight on their first attempt? Did a fighter look extremely drawn out on the scale?
Let's be real - UFC fighters will go to extreme lengths to gain any advantage possible, and one of these techniques involves cutting a massive amount of weight before a fight.
This can lead to some very unhealthy situations, as some fighters will cut 25-30 pounds over a very short period of time just to make weight.
This type of weight cutting can obviously wreak havoc over a human body, and these things all matter come fight night.
For instance - let's say that a fighter is obviously having trouble making weight. Well, the first assumption should be that they are going to be weaker come fight night, and perhaps they will be more prone to a loss. Or, if you still aren't sure who is going to win, maybe you think that the fight will be a shorter one, as the fighter who had trouble making weight might gas earlier.
Track the Movement of the Odds
.
The odds for a fight can provide some pretty interesting insights, especially as it pertains to two things: how the odds have moved since the line was first released, and how the odds are moving in the hours before a fight.
Bookmakers will usually release odds for a fight months in advance of the tilt taking place. In many cases, savvy bettors can find some serious value in the lines of recently released fight odds.
In many cases, bookmakers will initially misprice odds, especially for fights that are not the main event. This can lead to some wild swings after a line is first released, as savvy bettors jump on lines that they perceive to be mispriced.
After a fight has been available for betting for a couple of days, the line will usually settle down until the fight is about a week from taking place.
As the UFC builds the hype for a fight, fans will usually want to put money down roughly 5-7 days out from a fight. The line will likely start to move once again, though this time likely due to a fighter's backers. In many cases, European fighters (especially Conor McGregor) will see a massive amount of money get put down on them by their European fans, as these fans really love to gamble.
When this is going on, the wise bettor is looking to take advantage of the line moves. In many cases, these sharks will put down very large wagers just before a fight takes place. The reason that they wait? They get the benefit of having more information (such as how a fighter's weight cut went) and they also get to take advantage of any line moves that are caused by inexperienced gamblers who want to support their favourite fighter.
For instance, look at the odds for the first Nate Diaz v Conor McGregor fight. McGregor was a -400 favourite in the days leading up to the fight, which is a thoroughly ludicrous line in retrospect, especially given Nate's endurance, experience and superior grappling. "Sharps", as they are known, wagered heavily on Diaz in the hours leading up to the fight and were handsomely rewarded.
Bet the Underdogs When There is Value
.
You need to change the way that you think when it comes to betting and managing your bankroll.
You need to start thinking in terms of expected value and less in terms of where your bankroll is sitting at any particular moment.
What do I mean by this?
Let's say that you have done your research for an undercard fight that is taking place on a numbered UFC event.
There is a debuting fighter that you feel is wildly talented and is being undervalued by the sportsbooks. This fighter is listed at +500 to win, and you think that there is tremendous value here.
Your question to yourself shouldn't be - do I think that this fighter will win? The question should be: is +500 good value? If so, taking this fighter at +500, regardless of whether they win or lose on that particular night, is a good move, as it will generate value for you over the long term.
This is what we are looking for when we are looking to put money down on fighters - are they expected to generate value over the long term? If so, they are a good bet.
The intangibles
.
There are a number of other factors that you need to consider before wagering on a fight, including:
1. Where is the fight taking place? In many cases, especially on international cards, the UFC will look to load up the card with fighters from the surrounding area of where the card is taking place. It can be said that these fighters have an advantage, as fighting when the crowd is against you can be very intimidating, especially for a newer fighter (just ask people who go to Brazil to fight when they aren't Brazilian). When in doubt, take the "home" fighter.
2. Experience. There is a case to be made for the young, hungry fighters, though experience plays a very, very big part in how fights play out in the UFC. Newer fighters tend to experience something called "adrenaline dump", where their bodies will be absolutely wired on adrenaline, only to crash shortly after a fight begins. In addition, inexperienced fighters will tend to gas out earlier in the fight, as they want to put on a spectacle for the crowd and impress Dana White. Experience is very important.
3. Ring rust. Despite what people like Dominick Cruz would have you believe, ring rust is a very real thing in the UFC.
Has a fighter been out for over a year due to a suspension or injury? If so, you can make the case that they deserve to have their odds of winning the fight discounted, as they will likely be a little bit less sharp than normal and maybe a bit out of shape.
An active fighter who is in the midst of a winning streak is a very dangerous person indeed for a fighter who is returning from time off, and this should be taken into account when placing your wager.
4. Contract status. Is this fighter about to finish out their deal with the UFC? Will they be becoming a free agent after the fight takes place?
With Bellator on the rise, a number of UFC fighters are looking to finish out their contracts and then test the open market. In these cases, they are looking to put on a special show in their last UFC fight in order to increase their asking price. For this reason, these fighters can usually be smart to back, as they are fighting with a bit of extra motivation.
5. The weight cut. Is a fighter looking worn down and drawn out following a presumably tough weight cut? How does their opponent look? Some fighters will have to cut 20-25 pounds in order to make weight for a fight, which can lead to some interesting possibilities in terms of betting. For instance, a fighter who experiences a rough weight cut is less likely to go the distance in a fight, which could have interesting implications when it comes to the over/under line. In addition, you have to affix some extra weighting to a fighter who is easily able to make weight vs somebody who can not make weight.
6. Wrestling. Finally, wrestling is likely the most beneficial skill to possess when it comes to mixed martial arts. Look at fighters such as Georges St. Pierre or Ben Askren - both fighters have tremendous wrestling games, and both fighters are very hard to beat.
If a fight isn't going well for them on the feet, a wrestler will usually have the opportunity to take the fight to the ground at any opportunity. This gives them a big advantage, as they will be able to take the fight where they want, thus negating any striking advantage that their opponent might enjoy.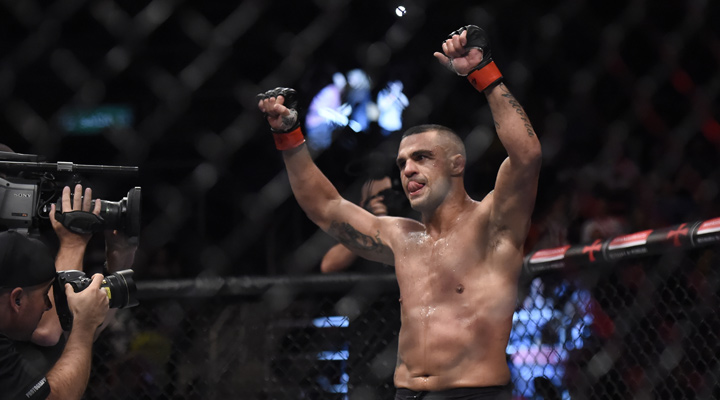 Mixed martial arts has produced some tremendous upsets over the years.
In terms of their ability to stop the mixed martial arts world in its tracks, the two biggest upsets in the history of the sport are likely:
Georges St. Pierre vs Matt Serra
Holly Holm vs Ronda Rousey
Heading into his fight against GSP, Matt Serra was a +725 underdog. That meant for every $100 that you wagered on Serra, you would earn a return of $725.
Matt Serra qualified to fight Georges St. Pierre after defeating Chris Lytle via split decision in the finale of The Ultimate Fighter: The Comeback. That's right - the UFC gave the title shot to somebody who had won the Ultimate Fighter, though this was no normal situation, as Serra had fought multiple times in the UFC prior to that. Still, though, Serra defeated Lytle and was given a shot at GSP, who was the Welterweight title holder at the time.
Serra ended up shocking the world in that fight, knocking down and eventually finishing St. Pierre in the first round. St. Pierre would later blame the loss on being unfocused, and he would eventually find his way to Greg Jackson and Firas Zahabi, which would lead to the creation of "GSP". Georges St. Pierre would never lose another fight after that.
That was certainly a big upset, though the biggest ever upset likely belongs to Holly Holm, who not only put an end to Ronda Rousey's championship reign - she also almost single-handedly ended Rousey's career.
Holly Holm was a +635 underdog heading into her UFC 193 fight against Ronda Rousey, and practically nobody expected her to win. Rousey was absolutely demolishing her competition at the time, and the question was never whether or not Rousey would win - the question was HOW FAST she would win.
Well, Holly Holm and Greg Jackson had something special for Rousey that night. Rousey decided that she would beat Holm at her own game (kickboxing) and this turned out to be a fatal mistake. After all, Holm is a world champion kickboxer, while Rousey's striking skills have proven to be less than exemplary. Holm destroyed Rousey over the course of the two round fight, eventually finishing off the former champion with a stunning headkick to the chin.
In the sport of mixed martial arts, likely more than any other sport in the world, upsets have the potential to happen at any moment.
One well-timed punch or kick can end a fight in a second. In the NFL or NBA, a favourite has an entire game to catch up after a poor start. In mixed martial arts, once the lights are turned out, the fight is over and there is no hope to recover.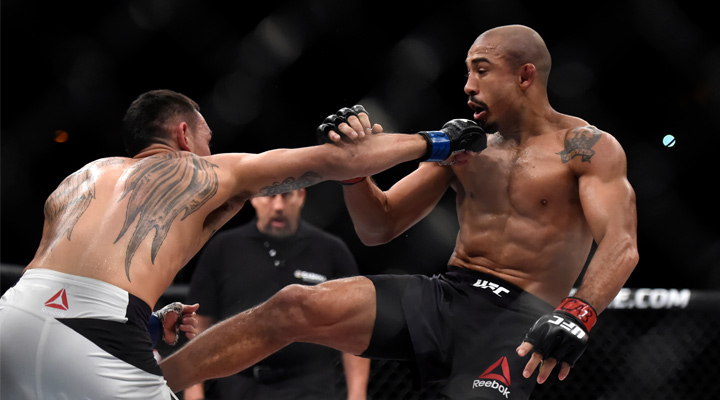 Upsets such as the ones mentioned above are why you should try to avoid betting on favourites - especially BIG favourites.
After all, if Ronda Rousey had beaten Holly Holm, the ROI would have been a measly 10% or so. Over time, taking the big favourites is a losing strategy, as sports books take advantage of people who constantly chase the favourites by offering subpar odds.
Instead look for value in the underdogs, especially the underdogs who appear on the undercards. This is where the true value lies, and this is where you should focus your attack.
-
In short - mixed martial arts is still a relatively new sport, and you should be using this fact to your advantage.
After all, bookmakers will not have the best information available when it comes to fights that don't receive as much attention. While the line on a NFL game will always be almost perfectly priced, there are some big discrepancies that a smart MMA gambler can take advantage of.
Do your research. Look to the underdogs. Practice smart bankroll management. Take into account the intangibles. Follow the smart money.
These are all practices that should be utilized when wagering on mixed martial arts.
In mixed martial arts, many people will tend to chase the favourites, which can lead to some tremendous value for the underdogs. Every fighter has to start somewhere, and practically every fighter will be an underdog in their first fight.
The world is catching on to the mixed martial arts phenomenon, and as a result, the lines will likely get more fairly priced over the long-term as bookmakers do more research. For the next couple of years, however, there is likely a golden era for MMA betting, where the knowledge gambler can take advantage of their research to lay a beating on the sports books. If you are looking for an edge, there is likely no better place to find it than in the world of mixed martial arts. This goes for all of the major promotions, including the UFC, RIZIN and Bellator. The less out of the spotlight that a fight is, the more possibility that there is to find tremendous value.
Best of luck out there, and remember - bankroll management is the key to long-term success.