Johnny Manziel Was Absolutely Electric in Freshman Year
Published on September 5th, 2023 7:35 pm EST
Written By:
Dave Manuel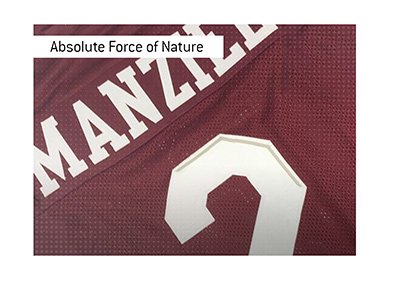 If you are looking for the best freshman season in the history of college football, look no further than the two players who won the Heisman in their freshman seasons - Johnny Manziel and Jameis Winston.
The question is - which one had the better freshman season?
-
To start - neither Manziel nor Winston were true freshman, as both were redshirts that spend their first seasons on the sidelines.
Jameis Winston took over the starting QB job at Florida State in his freshman year, and the results were staggering.
In 14 games, Winston went 257 for 384 (66.9% completion rate) with 40 passing TDs and 10 interceptions.
The cherry on the sundae for Winston? He led Florida State to a perfect 14-0 season and a national title.
Tough to beat that, right?
-
As good as Jameis Winston was in his freshman year, Johnny Manziel was even better.
Manziel was an absolute force of nature and was almost completely unstoppable.
Manziel's throwing numbers were strong - 295 for 434 with 3,706 passing yards, 26 passing touchdowns and 9 interceptions.
Manziel moves ahead in this discussion, however, for what he did on the ground in 2012, as he rushed for 1,410 yards and an astonishing 21 rushing touchdowns.
Absolutely unstoppable.
-
The clincher for Johnny Manziel in the "best freshman ever" debate was his performance in the Cotton Bowl on January 4th, 2013, when he threw two touchdowns, ran for two more and had a combined 516 total yards.
Having said that, Jameis Winston DID lead his team to a national title, so you really can't go wrong with either choice.