Baltimore Orioles Expected To Be Really, Really Bad This Year
Published on March 26th, 2019 10:50 am EST
Written By:
Dave Manuel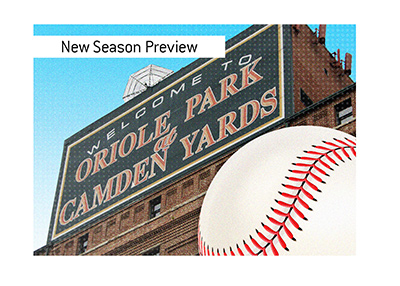 The Baltimore Orioles are projected to be bad this season.
Really, really bad.
The Miami Marlins usually scratch the bottom of the barrel every season, and they are usually projected to have something in the vicinity of 63-65 wins. This season, for instance, they are projected by oddsmakers to have around 63-64 wins.
In short, the Marlins should be terrible.
The Baltimore Orioles, however, are projected to be even worse. In fact, they have one of the lowest projected win totals of the modern era.
As of this moment, the over/under win total for the Orioles is somewhere between 58.5-59.5 depending on the book. Most sports books opened this line at 59.5 wins, though gamblers actually thought they saw value and hit the under, dropping the line to 58.5 at many books.
That is amazing. Even the Miami Marlins last year, after trading practically everybody away that was of any value, were projected to have 63.5 wins.
The Orioles have Chris Davis and that's pretty much it. In fact, Davis is going to take up almost 30% of the Orioles' salary by himself, and he is receiving over $21 million this year. Davis is the only player on the Orioles' roster that will be making double digit millions this season.
Compare that to the New York Yankees, who will have eight players making at least $10 million this season. Their roster also includes the owner-friendly salaries that belong to Aaron Judge, Gary Sanchez, Gleyber Torres and others.
The Orioles have to exist in a division that consists of the New York Yankees and Boston Red Sox, who are two of the best and biggest spending teams in the league.
Even the Tampa Bay Rays aren't that bad this season.
-
The Baltimore Orioles are going to be really, really bad this season, and they get to play the Yankees and Red Sox a bunch of times. That is not a great combination.