Single Game Passing TD Record Very Likely Never To Be Broken
Published on January 28th, 2023 1:54 pm EST
Written By:
Dave Manuel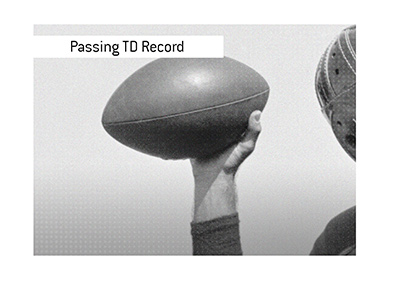 Seemingly every season, a young gun at a high school somewhere in the United States puts up a ridiculous stat line - 8, 9 or even 10 passing touchdowns in a single game.
Every season, everybody wonders the same thing - is that the record for a single game?
In reality, the record for most passing TDs in a single game will likely never be topped.
In fact, the record was set over 100 years ago by Arthur Smith.
-
In a 1921 game, Arthur Smith of Cozad High School in Nebraska entered himself into the record books by throwing for 15 touchdowns in a single game.
Overton, Cozad's opponents on that day, were incredibly overmatched and really had no business being on the field.
Arthur Smith couldn't be stopped, hurling 15 touchdowns as he led his team to a
201-7 victory
.
In this day and age, Cozad would have likely let up at the half and put in their second-string quarterback.
Times were different in 1921, however, and Cozad decided to keep pushing, running up the score and padding Arthur Smith's stat line.
-
A number of players - Tucker Israel, Matt Miller, Thomas Thrash, J.P. Shelly, J.R. House, Clifton Davis III and David Koral - have thrown for a very impressive 10 touchdowns in a single game, though nobody has come close to matching Smith's record.
-
With most teams and coaches using "mercy" rules in this day and age, the possibility of Arthur Smith's record ever being broken is basically zero.