San Francisco 49ers Currently Favoured To Land Superstar
Published on January 15th, 2019 7:14 pm EST
Written By:
Dave Manuel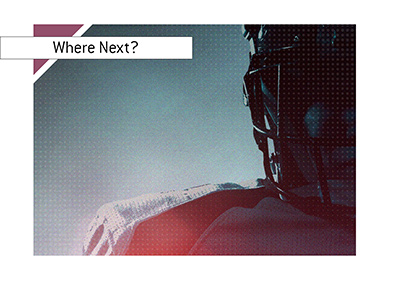 It certainly appears as though the Antonio Brown era is over in Pittsburgh.
According to reports, the Pittsburgh Steelers have decided to move on from their #1 wide receiver following an up-and-down year that saw the Steelers miss the playoffs. Brown was fine (especially in the latter parts of the season), though he reportedly had a severe blow-up with Ben Roethlisberger at the end of the year that will likely end his time with the team. With JuJu Smith-Schuster blowing up in recent years, the Steelers clearly feel that they can move on without Brown, who doesn't seem to have too many friends in the Steelers' dressing room now.
The Steelers will likely trade Brown for a late-first or early second round draft pick. Given Brown's talents, there should be no shortage of teams that are looking for a superstar wide receiver.
-
There are four or five obvious landing spots for Antonio Brown. Let's take a look at each of them, as well as their current odds for landing Brown.
San Francisco 49ers (+211)
Shortly after the season ended, 49ers' TE George Kittle and Brown tweeted each other, with Kittle implying that the 49ers wanted to have Brown on their team.
According to Hall of Famer Jerry Rice, Brown really wants to play in San Francisco.
Teaming Brown up with Jimmy G, Kittle and a returning Jerick McKinnon could make the 49ers a force to be reckoned with. The 49ers are the current favourites to land Brown.
Pittsburgh Steelers (+403)
There is a chance that the Steelers don't get the deal that they want and decide to keep Brown instead.
This seems like it would be a bad idea for all parties involved, and I believe that the Steelers will do whatever they can to move Brown.
New York Jets (+555)
Why not give Sam Darnold one of the best wide receivers in the NFL to throw to? Brown would surely love the New York media coverage and he would instantly become the team's most impactful player. With a new head coach, the Jets would surely love to make a splash by trading for Brown as well.
Oakland Raiders (+606)
Jon Gruden and Antonio Brown? Sounds like a match made in heaven, plus the Raiders have the draft picks to make this deal happen. On top of that, the Raiders are reading a move to Las Vegas, and what better way to move to a new city than with a superstar like Antonio Brown?
Arizona Cardinals (+708)
The Cardinals also have a new head coach, plus a rookie QB. What better way to get Josh Rosen going than to pair him with Antonio Brown?
-
Who will end up claiming Antonio Brown? We'll know in a few months.