How Would Trade Have Changed The NFL?
Published on June 26th, 2022 11:51 am EST
Written By:
Dave Manuel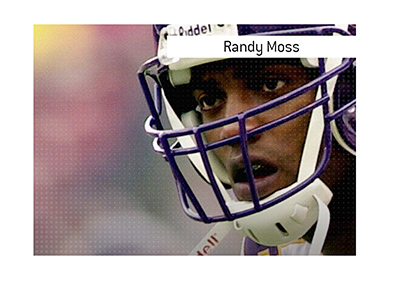 In 2007, the Green Bay Packers and Oakland Raiders were both contemplating a trade that was ultimately never consummated.
The trade would have seen Aaron Rodgers shipped to the Oakland Raiders in exchange for Hall of Famer Randy Moss.
The trade ultimately never happened. Instead, Brett Favre "retired", Rodgers took over in Green Bay, Randy Moss was traded to the New England Patriots and the Raiders famously took JaMarcus Russell in the 2007 NFL Draft.
The question is - how would this proposed Rodgers/Moss trade have changed the NFL?
-
1.
Brett Favre Stays With the Packers.
At the end of the 2007 season, Brett Favre retired from the NFL, only to return with stints with both the Jets and Vikings.
If Rodgers is traded, Favre almost certainly retires while playing for a very good Packers team (the Packers were 13-3 in Favre's last season with the team) that now has Hall of Famer Randy Moss as their WR1.
Does Favre win at least one more ring with this setup? There is a very good chance.
2.
The Oakland Raiders Instantly Get Much Better
A future Hall of Fame quarterback in his mid '20s joining your team will obviously make you much better - that's a given.
3.
The Raiders Don't Draft JaMarcus Russell.
Imagine getting Aaron Rodgers as your new QB and NOT taking JaMarcus Russell? That would have represented a massive turn of fortune for the Raiders, but it gets better.
4.
The Raiders Likely Draft Calvin Johnson.
Calvin Johnson went #2 in the 2007 NFL Draft, and the Raiders would have been looking to replace Randy Moss.
Suddenly, the Raiders may have been looking at an almost unstoppable connection of Rodgers to "Megatron" for a decade plus.
5.
The Lions Almost Certainly Draft JaMarcus Russell.
The Lions wouldn't have passed up the opportunity to draft JaMarcus Russell - after all, Jon Kitna was their starting QB in 2007.
So, the Lions would suffer a massive setback, essentially trading MegaTron for JaMarcus Russell.
6.
The Patriots near-perfect season doesn't happen.
Randy Moss going to the Packers means no Randy Moss being traded to the Patriots. Moss absolutely dominated in 2007, so the Patriots' near-perfect season almost certainly doesn't happen.
-
In the end, the Moss/Rodgers trade never happened, but it's sure fun to think about the ramifications to the league if it had happened.