Aaron Judge's 62nd Home Run Ball Will Be Worth Millions
Published on September 27th, 2022 10:44 pm EST
Written By:
Dave Manuel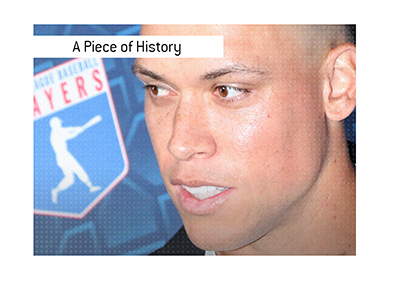 Let's say that you are lucky enough to be sitting in the left field bleachers at Yankee Stadium when Aaron Judge hits his 62nd home run of the year.
Let's say that you just happened to bring your glove to the ball park that day, and let's say that the ball flies straight into your glove.
After surviving the melee, you are escorted out by security with the 62nd home run ball safely in your glove.
The question - what is it worth?
-
To understand why Aaron Judge's 62nd home run ball will be so valuable, you need to understand a bit of baseball history.
Barry Bonds, Mark McGwire and Sammy Sosa have all hit more than Roger Maris' 61 home runs in a season, though all of those records were set during the steroid era of baseball.
To most baseball fans, those records don't count. Roger Maris holds the home run record with 61 in a year.
So, to start, you are getting the home run ball that most feel represents the true record.
In addition, Aaron Judge is a Yankee, and Roger Maris was a Yankee.
If you are a Yankees fan, Aaron Judge's 62nd home run ball is a piece of Yankees history.
-
So, back to the original question - what will the ball be worth?
Well, there is already a standing offer for the #62nd home run ball -
$2 million
from a collectibles company named Memory Lane Auctions.
The thing is, some experts believe that the ball could be worth as much as $5 million, so Memory Lane Inc. might be getting a great deal if they can acquire Judge's 62nd home run ball for $2 million.
-
Given that some baseball cards are worth millions of dollars, assigning a value of between $2 million to $5 million for Judge's 62nd home run ball doesn't seem crazy.