Free NFL Betting Picks for Sunday - October 9th, 2011
Published on October 9th, 2011
Click Here to Qualify for a £200 Bonus at Bet365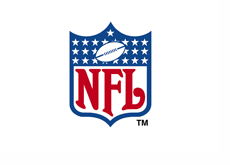 Another NFL Sunday is approaching with some great picks for bettors across the world. Here are our picks for you today. Enjoy the show…
Philadelphia Eagles (1-3) at Buffalo Bills (3-1)
Who would have thought that these two teams would be where they are now when the season started. Buffalo looking to stay a top of a strong AFC East with a win which would take them to 4-1 record while the Eagles are trying to get back to winning ways after losing three straight.
Eagles have been unable to stop the run and that should open up the lanes for Bills running back Fred Jackson who already ran for 369 yards this season, averaging 5.8 yards per carry. Vick should have a solid game as he always does, but Bills offense is so powerful right now that there is now way that we feel that Bills could lose tonight.
So why are bookies heavily favoring Philadelphia, we are not sure, but at 2.35 offered by BWin, the Bills are a steal tonight with the bookies. Pick Bills to win tonight. They have been unbelievable at home, look for more of the same tonight.
King's pick
Bills win – 2.35
New Orleans Saints (3-1) at Carolina Panthers (1-3)
Another matchup of 3-1 versus 1-3 teams today in Carolina as Panthers host the New Orleans Saints. Two explosive offenses should ensure that we see a lot of points tonight and with Over/Under set at 51, we feel that this will easily be beaten tonight.
Two teams combined are scoring 54 points per game and today we will see much more offense than defense, so just play it over and enjoy the shootout.
King's pick
Points over 51 – 1.91
Oakland Raiders (2-2) at Houston Texans (3-1)
This is a tricky one and with Houston heavily favored to win at 1.43 as they host streaky Oakland Raiders, who have already beaten the Jets and are dangerous to say the least. The two teams are equally matched, we feel, and with the absence of Andre Johnson this game will be a tight affair.
Raiders are playing their first game after the death of their owner Al Davis, and this should give them a little extra something for tonight as they look to revenge a last year 31-24 loss to the Texans.
The Texans are moving the ball extremely well, and although we feel that the Raiders could, just could, pull of a surprise, this will be another offensive affair tonight. We pick points Over 48.5.
King's pick:
Points Over 48.5 – 1.91
Kansas City Chiefs (1-3) at Indianapolis Colts (0-4)
Two fairly bad teams are meeting today in Indianapolis and the only question is who will manage to make less mistakes and take this game. We feel that the Chiefs will win although they are underdogs at 2.10. Still they did make the playoffs last year and despite putting up awful numbers so far, with the win today the Chiefs would be right back into the thick of things in the AFC West.
We pick Chiefs to win, but the points total will be low. With Over/Under set at 31.5 play over, because these two teams should have a break out game tonight.
King's pick
Chiefs win – 2.10
Points Over 31.5