First NFL Sunday of the 2011/2012 Season - Matchups, Odds and Picks
Published on September 11th, 2011
Click Here to Qualify for a £200 Bonus at Bet365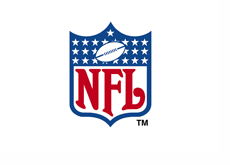 The first Sunday in the new NFL season is up and right before the games start here are some of the picks we have made for you tonight.
Pittsburgh Steelers at Baltimore Ravens
The first of at least two games takes place tonight between these two AFC North rivals. And it is a cracker. Joe Flacco likes playing against the Steelers against whom he has had some success lately, however when Ben Roethilsberger has played it has been all Steelers. Now, with a cast around him that brings speed to the Steelers game, look for Steelers to put a nice challenge in Baltimore right at the start of the season. Eight of the last nine meetings between these two have been within a touchdown, with five of those being decided by a field goal. It will be a defensive affair but we give the benefit home advantage to Ravens.
King's pick: Ravens win
Atlanta Falcons at Chicago Bears
A lot of issues for Bears in this one with RB Barber sidelined while feature back Forte and pro-bowl linebacker Briggs have had a number of off the field issues to sort out with the bears regarding their contract dispute. Both are expected to dress up on Sunday, while Jay Cutler is ready to play in his first game since leaving with the knee injury in the third quarter of Conference title game which the Bears lost to Green Bay. He will be out to prove the doubter wrong. The Falcons on the other side are a good team this year as they were last year as well winning the NFC South. Matt Ryan has some nice receiving weapons in Roddy White and drafted speedster Julio Jones, picked sixth overall. This one could go either way, but with the Bears defense playing at home we pick points Under.
King's pick: Points Under 40,5
Philadelphia Eagles at ST. Louis Rams
Here is a nice bet for tonight with a strong Eagles team visiting the Rams. With their loaded roster the Eagles have high ambitions this year, plus they have managed to add some impact makers in the off season as well, which include CBs Asomugha and Rodgers-Cromartie to bolster their defense while adding receiver Steve Smith and RB Ronnie Brown. On the other side second year QB Sam Bradford will start for the Rams knowing well that they are outmatched in this one tonight. Rams have made some nice off season additions as well which include the RB Cadillac Williams and WR Sims-Walker. Still they should be no match-up for the Eagles tonight who should win enough to easily beat the spread which has been set at 4.
King's pick: Philadelphia Eagles spread -4
Detroit Lions at Tampa Bay Buccaneers
One more game for you guys betting tonight on the NFL is the visit of the Detroit Lions to the Tampa Bay Buccaneers. We believe that the Lions team is finally for real and if Sam Staford can stay healthy look for Lions to have a coming out season and possibly make a run for the wild card spot in the playoffs this year. On the other side Josh Freeman is coming off a great season passing for almost 3,500 yards and will look improve that number this year as the Bucs feel that they also are a legit Play-off team. Many are staying away from this game, but we feel that the Lions will win carrying over the momentum that they built up during the preseason.
King's pick: Detroit Lions to upset Tampa Bay Buccaneers