Bet Would Win Over $5.5 Million
Published on October 6th, 2020 6:32 pm EST
Written By:
Dave Manuel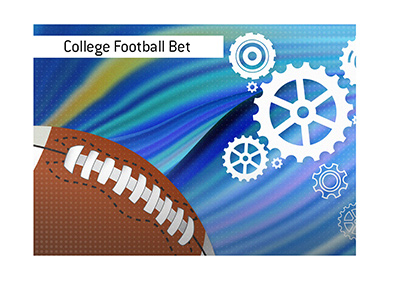 According to Ben Fawkes of VSiNLive, the single largest mobile bet in the history of the DraftKings sports book was placed earlier today.
According to Fawkes, somebody wagered $3 million on a three-outcome parlay.
The potential payout? More than $5.5 million.
In order to win this bet, the Packers would have to win the NFC North, Georgia would have to win the SEC East and Alabama would have to win the SEC West.
Here are more details of the wager:
.@DKSportsbook takes its biggest mobile sports bet ever:

A $3 million three-team parlay:

Packers to win NFC North (-360)
Georgia to win SEC East (-110)
Alabama to win SEC West (-670)

Bet would win over $5.5 million.

Placed at 10:49 a.m. Tuesday and verified via screenshot.

— Ben Fawkes (@BFawkes22) October 6, 2020
-
Alabama and Green Bay are both looking solid to do their part.
The Packers look practically unstoppable so far, as Aaron Rodgers has helped lead the team to a 4-0 start. The Bears are 3-1, though they have some significant issues. The Vikings and Lions have both started the year 1-3.
Alabama is off to a quick 2-0 start and seems destined to win the SEC West.
The toughest part of the ticket will be Georgia winning the SEC East, as they are currently in a three-way tie at the top of the standings with Tennessee and Florida. Florida will be the potential spoiler in this wager, as they have a very good team this season.
The wager could very well be decided on November 7th, when Florida plays Georgia.
-
What do you think of this wager?