Bookmakers Believe That Somebody Will Hit 20 Run Total
Published on June 27th, 2020 2:39 pm EST
Written By:
Dave Manuel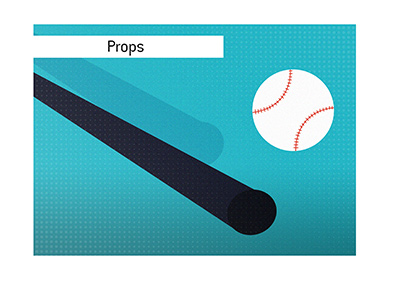 Here are two of the fun props that people have been throwing around for the shortened (60 game) MLB season:
-Will anybody hit .400?
-Will anybody hit 20 home runs?
When it comes to the former, most people believe that there will NOT be a .400 batter this season.
In recent years, some hitters have gotten off to torrid starts, only to fall off as the season goes on. The train of thought goes that somebody might hit .400 as they wouldn't have enough time to cool down, as the season would be just 60 games in length.
Will that being said, most people view a .400 hitter this season as a distinct underdog.
When it comes to the 20 homer prop, however, the sportsbooks believe that the odds of somebody hitting 20 dingers is a slight favorite.
Here are the current home run betting odds, courtesy of a major offshore sportsbook:
Over 19.5 Homers, -145
Under 19.5 Homers, +115
-
In 2019, five players - Pete Alonso, Eugenio Suarez, Jorge Soler, Cody Bellinger and Mike Trout - hit at least 45 home runs.
Pete Alonso led the league in home runs, hitting 53 round-trippers.
The highest total of the past five seasons belongs to Giancarlo Stanton, who hit 59 home runs in 2017.
Now, if you take Stanton's total and extrapolate it over a 60-game season, you are left with a total of 21.85 home runs.
If you take Alonso's total from last year and do the same, you are left with 19.25 home runs.
If you look at these numbers, you'd have to conclude that the winning strategy is betting on the under.
-
Having said that, there are certain intangibles to consider, such as - how rusty will pitchers be in their return to action? What about hitters? Who will round into form earlier? What will the impact be of no fans in attendance - will it make it easier for people to hit home runs on the "road", thereby elevating totals around the league?