Wilt Chamberlain and Russell Westbrook Are Only Two Players To Have Accomplished The 20/20/20 Triple Double
Published on March 6th, 2023 4:59 pm EST
Written By:
Dave Manuel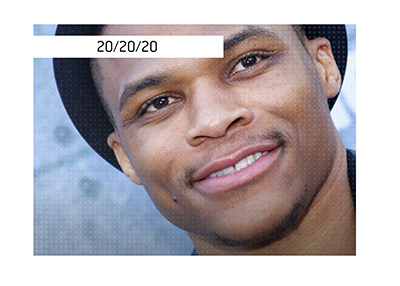 Only two players in the history of the NBA - Wilt Chamberlain and Russell Westbrook - have pulled off the ultra-rare 20/20/20 triple double.
-
During the 1967-68 season - his last with Philadelphia - Wilt Chamberlain became the first player to ever post 20 points, 20 rebounds and 20 assists in a single game.
The points and rebounds were easy enough for Chamberlain - after all, he averaged 20+ points and 20+ rebounds for the first dozen seasons of his career.
The 20+ assists mark, however, was a much tougher nut to crack.
In the five games leading up to his 20/20/20+ game, Chamberlain had been ramping up his assist numbers.
Chamberlain was very in tune with his statistics, and it wouldn't be surprising to learn that he was mindfully attempting to pull off the rare 20/20/20 triple double for the first time.
On February 2nd, 1968, in a home game against Detroit, Chamberlain managed to pull off the feat for the first (and only) time in his career, as he posted this stat line:
22 points
25 rebounds
21 assists
-
Chamberlain was the only player to have pulled off the 20/20/20 feat for over 50 years, and many people thought that it would never been accomplished again.
-
Russell Westbrook, however, managed to join Chamberlain in the club on April 2nd, 2019, in a home game against the Los Angeles Lakers.
This was when Westbrook was at the height of his powers, as he effortlessly posted triple doubles on a seemingly nightly basis.
In a lopsided win against the Lakers, Westbrook posted this stat line:
20 points
20 rebounds
21 assists
This was just the second time in the season that Westbrook had posted 20+ assists.
Like Chamberlain, the 20+ assist total was the toughest part of the puzzle for Westbrook to put together, though he managed to pull it off.
-
Of the NBA's active players, Nikola Jokic seems to be the player that is most likely to take a run at the ultra-rare 20/20/20 mark.