Baltimore Bullets Qualified For Postseason With Record of Just 16-54
Published on July 25th, 2023 3:05 pm EST
Written By:
Dave Manuel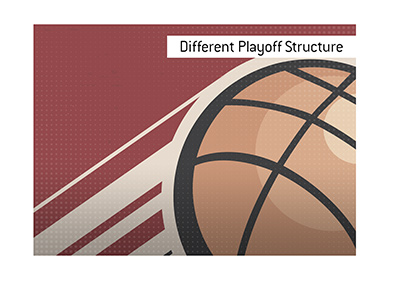 The 1952-53 Baltimore Bullets were bad.
Really, really bad.
The Bullets, however, still made the postseason that year, despite finishing with a regular season record of 16-54.
-
Back in 1952-53, there were only ten teams in the NBA - five teams in the East, along with five teams in the West.
The top four teams in each division made the playoffs, which meant that 80% of the league's team made the playoffs.
The Baltimore Bullets, as mentioned, were terrible, going 16-54. The Bullets managed just 1 win on the road that season.
The good news for Bullets fans?
The Philadelphia Warriors, who also played in the Eastern Division, were even worse.
The Warriors finished the regular season with a record of 12-57.
As bad as the Bullets were - the Warriors were even worse.
Thanks to the Warriors having a generationally poor team, the Baltimore Bullets would make the playoffs, where they would draw the 47-23 New York Knicks in the first round.
-
The Baltimore Bullets, as you could expect, didn't put up much of a fight against the Knicks in the playoffs.
The Knicks blew out the Bullets in game 1 of the best-of-3 series, winning 80-62.
In Game 2, the Knicks cruised to an easy 90-81 victory, and the Bullets were bounced out of the playoffs.
-
In this day and age, there is a tremendous amount of parity in the league, which means that some very, very good teams miss the playoffs.
In 1952-53, this was most certainly NOT the case, as nearly every team in the league made the playoffs.