The Last 100-Point Game Took Place in 2003
Published on November 16th, 2019 5:35 pm EST
Written By:
Dave Manuel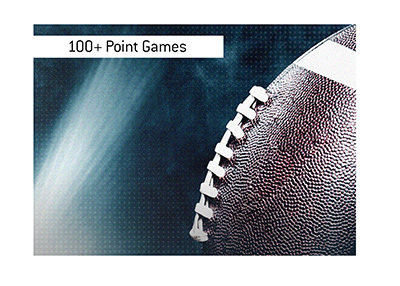 Over the past 30 years, there has been just once instance where a team scored 100 points in a college football game.
That took place when Rockford played against Trinity Bible in 2003 in a Division III game in 2003.
Rockford's running backs absolutely dominated the contest, with starter Marcus Howard rushing for 334 yards and 5 TDs, while his back-up, Isaac Holloway, ran for 78 yards and four touchdowns.
Rockford's defence was especially electric that day, as they returned three interceptions for touchdowns.
In the end, Rockford won 105-0, and that was the last instance of a team scoring over 100 points in a college football game.
-
Scoring 100 points in a game in this day and age is difficult, as many teams simply take their foot off the gas and rest their starters after building big leads.
Not embarrassing your opponent is good sportsmanship, and most teams will simply start running the ball up the middle every play if they build a massive lead.
This wasn't always the case, however, as the early 1900s is littered with games where one team scored over 100 points.
The single biggest massacre in college football history came in 1916, when Georgia Tech defeated Cumberland by a score of 222-0.
Cumberland had discontinued its football program prior to the game but was not allowed to cancel their contest against Georgia Tech. In addition, Cumberland's baseball team had humiliated Georgia Tech 22-0 earlier that year, which led many to believe that Georgia Tech's football team ran up the score as payback.
An interesting note from the game - Georgia Tech didn't attempt a single pass in the game. In total, Georgia Tech's running backs ran for 522 yards, and the team scored a total of 32 touchdowns.
-
Oklahoma has the most 100 point games with a total of 8, while Georgia Tech is in second place with a total of 5.
The 1910s produced the most number of 100 point games, with a total of 93.
In total, there have been 201 college football games that have had one team scoring at least 100 points.
Since the start of the 1980s, only three games have produced a 100+ point scoring team. Again, rules for sportsmanship have prevented many 100 point games from taking place.