Italy Rages After Suarez Apparently Takes a Bite Out Of Giorgio Chiellini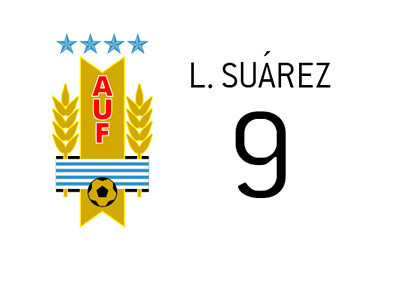 The football world was up in arms on Tuesday afternoon after star Uruguay striker Luis Suarez appeared to bite Italian defender Giorgio Chiellini.
The incident occurred at a very crucial juncture of the game between Italy and Uruguay. The game was in its 80th minute and the score was tied 0-0. Italy was playing with 10 men after Claudio Marchisio was sent out in the 59th minute.
The winner of the game was due to advance to the Round of 16, while the loser was set to go home.
In the 80th minute of the match, Luis Suarez appeared to bite Italy defender Giorgio Chiellini on the shoulder. The referee missed the incident and Chiellini even pulled down his jersey to show the teeth marks on his shoulder.
There was no red card given to Suarez, however, and Uruguay scored just about a minute later. Uruguay eventually won the game 1-0.
-
Suarez is no stranger to bizarre and extreme behavior. Suarez was suspended for 10 games in 2013 after biting Chelsea's Branislav Ivanovic. This wasn't the first time that Suarez had bit someone during a game as well, as he did the same thing while playing for Ajax a few years earlier.
In December of 2011, Suarez was also suspended for eight games after racially abusing Manchester United defender Patrice Evra.
-
Suarez, for his part, had nothing to say about the incident after the match.
FIFA has reportedly opened an investigation into the incident and Suarez could find himself being banned for an extremely lengthy period of time (players can be banned for up to 2 years for "extreme offenses").
Will FIFA act against one of the top players in the world?
-