Frank Lampard Continues to Haunt Chelsea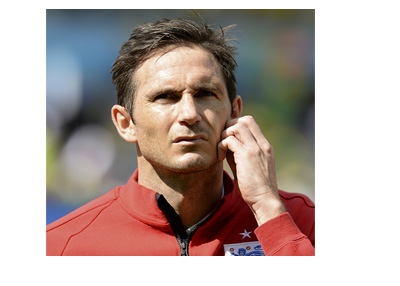 When, in the summer, Frank Lampard departed Chelsea I don't think too many people expected to see him back in the English leagues as a player. Having broken the club's all-time top scorer record, Lampard had established himself in the Chelsea hall of fame for the rest of history. However…things seem to have changed since then.
Since he walked away from Stamford Bridge, he signed for the newly founded Major League Soccer "franchise" New York City FC. Partially owned by Manchester City, it was no surprise then to find out that Lampard would spend the second half of the 2014 season in the sky blue of Manchester, not the royal blue of Chelsea.
He's since scored a valuable late leveler against his old club, and has become a key figure for the Manchester outfit. In fact, he scored another vital goal at the weekend for City bringing his league tally to six for the season. There's now talk that he might extend his deal and stay with City for the rest of the season - so what does this mean for Chelsea? Is it bad news to have an ageing but still quality Lampard banging them in for their closest title rivals? Is he going to bite CFC again before the end of the season?
Given the way that Chelsea's midfield has evolved in the last couple of years - with the likes of Fabregas and Matic becoming key players - it's no surprise to see that they moved on the aging Lampard. He never quite fit into any of the roles they used in midfield any longer - but should Chelsea have done more to keep him purely on the basis that he's still more than good enough to play in the league and the cups?
He's become integral for City and if they manage to win the title, it's of no doubt whatsoever that Lampard will have a big part to play in that. His leadership and quality has shone through to his teammates this season already - just look at Samir Nasri. A player of immense talent and caliber himself, he spoke like he had met Lampard in the street. His enthusiastic, almost childlike praise of the Englishman shows you just how good he is and how much of an impact he has made already.
If you were a City fan, you'd be hoping that the England centurion would stick around just that little bit longer and give you a push towards the title. He's already directly hurt Chelsea, and with such a stupid goalscoring record at Stamford Bridge it's likely he might come back and do yet more damage before the season is finished!