Nigeria and Iran Could Finish in Identical Tie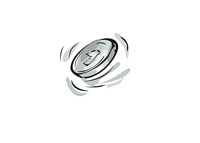 Something unbelievable could present itself in Group F play this week - Iran and Nigeria could potentially finish in an exact tie in the Group.
If that happens, FIFA will determine the runner-up in the Group (and the team that moves on to the Round of 16) by either flipping a coin or drawing a name out of a hat.
Only once in World Cup history has a coin flip been used, and that was in Italy in 1990. However, the coin flip was much less dramatic, as it was only used to determine the second and third place teams in a Group when all three teams moved on.
In the case of a Nigeria/Iran tie, if it happens, the winner of the coin flip would advance to the Round of 16, while the loser would go home.
-
In order for the coin flip to occur, Argentina would have to beat Nigeria 1-0, while Iran would have to beat Bosnia 1-0. If this happens, Nigeria and Iran would have an exact tie on points, goal difference, goals scored and head-to-head.
Sure, the odds of this happening are long, but it certainly is possible. For a tournament that has already featured plenty of craziness, a coin flip to determine if a team advances or goes home wouldn't be too out of the ordinary.