Jones vs Reyes Odds
→ Click Here To Bet on Jones vs Reyes ←
Jon Jones, arguably the greatest fighter in UFC history, will be looking to defend his Light Heavyweight title against Dominick Reyes in the main event of UFC 247 on February 8th, 2020.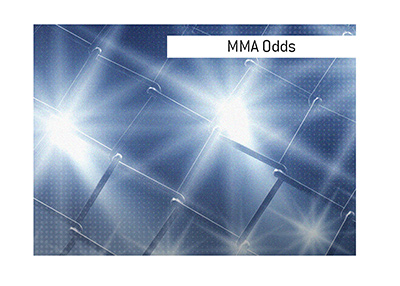 Despite all of his personal turmoil, Jon Jones has still not lost in the UFC, aside from a controversial DQ loss many years ago. Through that time, Jones has cut his way through a list of some of the greatest fighters in Light Heavyweight history - fighters that include the likes of Shogun, Rampage and Lyoto Machida.
Dominick Reyes, while certainly a game opponent, will have to deal with the extremely well-rounded Jones. Jones uses his length very well to keep his opponents at distance, and is able to piece up his opponents on the feet. Jones is also a fantastic wrestler, as evidenced by his two bouts against Daniel Cormier, who is arguably the best wrestler in the entire sport.
Fans of Reyes, however, will point to Jones' last fight as evidence that he is potentially vulnerable. Jones had a tremendous amount of trouble with Thiago Santos in that fight, despite the fact that Santos suffered numerous injuries.
Reyes will not only have to defeat Jones and all of Jones' weapons, but he will also have to win under the brightest of lights - facing off against Jon Jones in the main event of a UFC PPV.
-
Let's look at the betting odds for this tilt:
Jon Jones, 1.22
Dominick Reyes, 4.50
This is quite the disparity for a UFC title fight, and it will be interesting to see if Reyes can make this a contest.
-
Mixed martial arts is, without a doubt, one of the most unpredictable sports in the world. After all, you can be absolutely dominating in a fight, only to have your lights turned out by one punch.
This is likely the reason why sports bettors love the UFC so much - underdogs always seem like they have a chance of paying off, even when the underdog seems like they have no chance of winning.
When it comes to the UFC or mixed martial arts in general, there are multiple ways to bet on the fights.
You can bet on who you think will win.
You can bet on how long you think that the fight will last.
You can bet on how the fight will end.
You can bet on the exact round that the fight will end in.
There are countless ways to bet on the UFC.
Sometimes the fights will be really close on papers, with oddsmakers assigning a coin flip probability to either fighter to win.
Other times, the result of the fight is not seen as being in doubt at all, with some fighters massive favourites when they step inside of the Octagon.
One thing is for sure - there is definitely an edge to be gained in mixed martial arts betting, and that comes via a detailed knowledge of the fighters, especially those that are fighting on the preliminary cards. This is where the real money is made for serious mixed martial arts gamblers.