Khabib Nurmagomedov vs Tony Ferguson Odds
→ Click Here To Bet on Nurmagomedov vs Ferguson ←
Khabib vs Ferguson is one of the most anticipated fights in UFC history.
The UFC has tried to make this fight four times previously, with all four of those fights being derailed due to injuries or weight cutting issues.
Ferguson and Khabib possess two of the longest undefeated streaks in UFC history, and they are a perfect match of different styles. Khabib employs a wrestling-first style where he attempts to "smesh" his opponents on the ground, while Ferguson using activity, an endless gas tank and a wide variety of different strikes to wear out his opponents. There is no doubt that Ferguson will be right in Khabib's face for all of this fight, and there is no doubt that Ferguson will end up being the toughest opponent of Khabib's career.
Khabib is a big favourite to win this fight, though Ferguson's chances of victory are largely being understated by sports books. Ferguson will give Khabib fits over the course of this fight, as Ferguson will be looking to land his "hellbows" on Khabib at every chance.
Khabib, for his part, will be looking to do damage to Ferguson on the ground.
This is a fascinating fight, with the winner likely getting Conor McGregor later in the year.
Here are the current betting odds for Khabib/Ferguson, courtesy of Bet365:
Source: Bet365
Time Stamp:
March 8th, 2020 12:39 pm EST
Odds Subject to Change
Khabib Nurmagomedov, 1.40
Tony Ferguson, 3.00
Will it be "Tony Time" or "Khabib Time" on April 18th?
-
Mixed martial arts is, without a doubt, one of the most unpredictable sports in the world. After all, you can be absolutely dominating in a fight, only to have your lights turned out by one punch.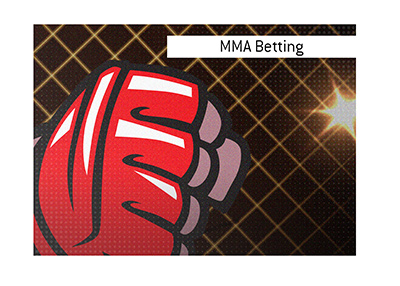 This is likely the reason why sports bettors love the UFC so much - underdogs always seem like they have a chance of paying off, even when the underdog seems like they have no chance of winning.
When it comes to the UFC or mixed martial arts in general, there are multiple ways to bet on the fights.
You can bet on who you think will win.
You can bet on how long you think that the fight will last.
You can bet on how the fight will end.
You can bet on the exact round that the fight will end in.
There are countless ways to bet on the UFC.
Sometimes the fights will be really close on papers, with oddsmakers assigning a coin flip probability to either fighter to win.
Other times, the result of the fight is not seen as being in doubt at all, with some fighters massive favourites when they step inside of the Octagon.
One thing is for sure - there is definitely an edge to be gained in mixed martial arts betting, and that comes via a detailed knowledge of the fighters, especially those that are fighting on the preliminary cards. This is where the real money is made for serious mixed martial arts gamblers.