Where To Bet on UEFA U21 Championship?
The European Under 21 Championships get underway in June and gives football starved fans the chance to get their fix.
The event features a total of 12 teams, including the defending champions from Sweden.
Here are the groups for this year's event: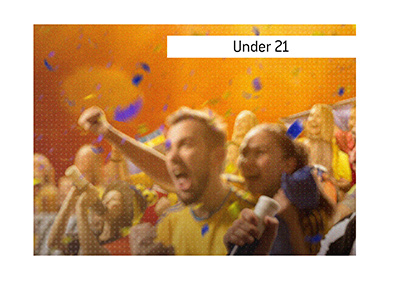 Group A
Slovakia
England
Sweden
Poland
Group B
FYR Macedonia
Portugal
Serbia
Spain
Group C
Czech Republic
Denmark
Germany
Italy
Group stage play will end on Saturday, June 24th, with the final games of group stage play featuring Czech Republic v Denmark and Italy v Germany.
The semi-finals will pit the Winner of group A vs the Runner-Up in Group B, the Runner-Up in Group C or the Winner of Group C, while the other semi-final game will see the Winner of Group B take on either the Runner-Up of Group A or the Winner of Group C. These two semi-final games will take place on Tuesday, June 27th.
After that, the finals of the European U21 Championship will take place on Friday, June 30th at the Krakow Stadium in Krakow, Poland.
-
Here are the outright betting odds for this event:
Spain, 4.00
Germany, 4.33
Italy, 6.50
Portugal, 7.00
England, 12.00
Sweden, 17.00
Slovakia, 17.00
Czech Republic, 19.00
Denmark, 21.00
Serbia, 26.00
Poland, 26.00
FYR Macedonia, 51.00