Where To Bet on German Bundesliga?
Click Here To Bet on Bundesliga
(Ad)
The German Bundesliga (both I and II) is set to resume on May 16th.
Bundesliga is set to be the first major football league to return in Europe. The teams will be playing in stadiums with no fans, though the clubs are happy to be getting back to business, especially due to the fact that they will be able to start collecting their broadcasting rights again.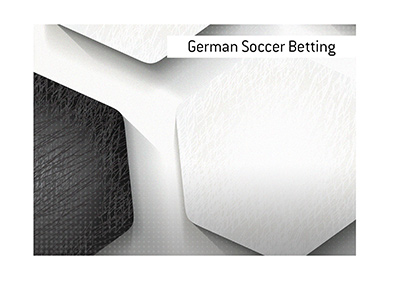 The plan is for the two Bundesliga leagues to play out the rest of their seasons, with a late June finish seen as likely. This would clear the way for the completion of Europa League and Champions League in the summer.
-
The gallop to the end of the season should be quite entertaining in Bundesliga I, as Bayern Munich, Borussia Dortmund, Leipzig and M'gladbach can all stake claims to a potential challenge for the title.
Bayern Munich is obviously still the favourites to win, thanks to their deep talent level and experience, though anything can happen over the rest of the season.
Bundesliga 2 is not as close, with Arminia Bielefeld maintaining a large lead over both VfB Stuttgart and Hamburg SV.
-
When it comes to betting on Bundesliga, I always prefer to use the services of Bet365. I have used this sportsbook since 2011, and I have not gone anywhere else since.
In addition to betting on individual matches, I have also put down a bet on who I think will win the entire season of Bundesliga.
On top of that, Bet365 offers in-play betting on Bundesliga matches, and I can bet on things such as the total number of corner kicks, the final score and more in real time.
In addition, getting my money off and onto the site has never been a problem.
-
Good luck to everyone and enjoy the resumption of Bundesliga!