Where To Bet on Boxing?
Click Here To Bet on Boxing!
(Ad)
Boxing is one of the oldest sports in the world, and given the right fight, still one of the most popular. There is nothing more thrilling than two pugilists stepping into the ring to duel it out for 12 rounds, with the outcome of the fight potentially being decided with the throwing of a single punch.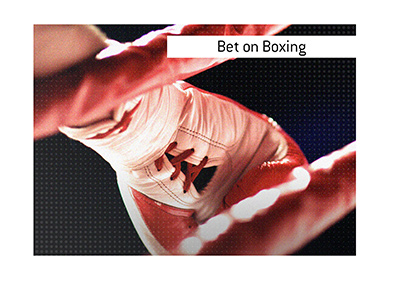 Over the years, boxing enthusiasts have been witness to some phenomenal talents, including the likes of Muhammed Ali, Mike Tyson and Floyd Mayweather. While some of the biggest stars in boxing are on the brink of retirement, other young talents are emerging, sure to capture the attention of fight fans all around the world.
Betting on boxing is quite simple and straightforward. While the Internet, you can now sign up for an account and please a bet within just a couple of minutes, depending on the country that you live in. Betting is restricted in some countries but widely available in others - check the gambling laws of your country before attempting to sign up for an account.
I have been betting on boxing for a number of years now, and I would like to give you answers to some of the questions that you might have.
Where Should I Bet on Boxing?
To answer this question, I am going to rely on my own personal experience.
I have been betting with Bet365 since 2011, and I can honestly and whole-heartedly recommend them still.
Bet365 offers betting on all of the major fights as well as the fights that might be a bit off the radar. You'll find the really big fights available to bet, such as Conor McGregor v Floyd Mayweather, but you'll also find the smaller fights that might be not as popular with casual fans.
I'd recommend checking out Bet365 by clicking on the link above and taking a look at what the site has to offer. Bet365 wants your business.
How Do I Bet on Boxing?
There are different types of bets that are available when you bet on boxing - let's take a quick look at what they are:
Winner
This is simple - who do you think will win the fight? Fighter A, Fighter B or do you think it will end in a draw?
Over/Under Rounds
The sports book will set a number where they think the fight will end at.
For instance, there is a 12 round fight and the sports book sets the over/under line at 8.5 rounds. This means that you can wager that the fight will end in less than 8.5 rounds, or you can bet that the fight will last more than 8.5 rounds.
Method of Victory
With these odds, you can bet on who you think will win and how they will end up winning.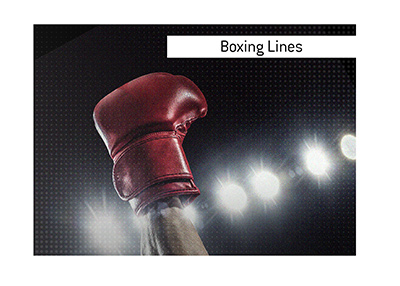 For instance, let's say that Floyd Mayweather is fighting Conor McGregor. You could pick Floyd Mayweather to win via Knockout, and there would be a line for that.
Round Betting
This is simple - choose which fighter you think will win and in what round they will win.
For instance, if you think that Floyd Mayweather will defeat Conor McGregor in the 4th round of their fight, you would want to take the Floyd Mayweather to win the fight in the 4th round odds.
Since the outcome that you are betting on is very specific, you will normally receive very strong odds.