Where To Bet on Women's World Cup
The eighth edition of the Women's World Cup will be taking place in June and July in France over a total of 9 different host cities.
The United States will be entering the tournament as the defending champions, though host nation France will be looking to dethrone the Americans in front of their home fans.
In addition, teams such as Germany and England are expected to do well in this tournament.
This will be the first women's tournament to use the VAR system, which stands for Video Assistant Referee.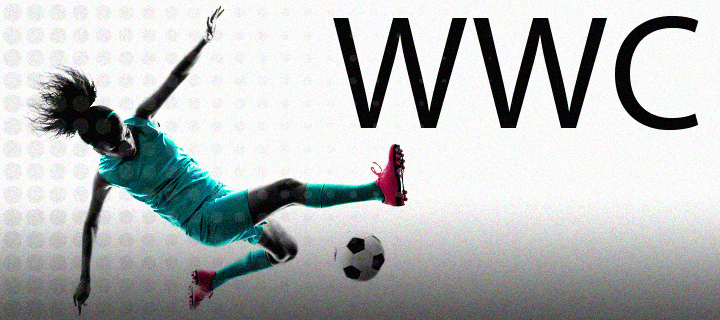 There will be a total of 24 teams taking part in this tournament, including 5 AFC clubs, 3 CAF clubs, 3 CONCACAF clubs, 2 CONMEBOL clubs, 1 OFC club, 8 UEFA clubs, 1 CONCACAF-CONMEBOL playoff team and the host nation, France.
The 24 teams in this tournament will be:
Australia
China
Japan
South Korea
Thailand
Cameroon
Nigeria
South Africa
Canada
Jamaica
United States
Argentina
Brazil
Chile
New Zealand
England
France
Germany
Italy
Netherlands
Norway
Scotland
Spain
Sweden
Here are the six different groups:
Group A
France
South Korea
Norway
Nigeria
Group B
Germany
China
Spain
South Africa
Group C
Australia
Italy
Brazil
Jamaica
Group D
England
Scotland
Argentina
Japan
Group E
Canada
Cameroon
New Zealand
Netherlands
Group F
United States
Thailand
Chile
Sweden
-
France stands out as being in a very easy group. The top two teams from each group will qualify for the next round of play, while the 3rd place group in each group can potentially qualify for the next round as the top four third place teams will qualify for the next round.
-
Here are the outright betting odds to win the Women's World Cup as of this moment, courtesy of Bet365:
Source: Bet365
Time Stamp:
May 27th, 2019 6:10 pm EST
Odds Subject to Change
France, 4.50
USA, 4.50
Germany, 6.50
England, 7.00
Australia, 15.00
Holland, 15.00
Japan, 15.00
Canada, 21.00
Spain, 26.00
Brazil, 26.00
Sweden, 26.00
Norway, 34.00
Italy, 51.00
China, 67.00
South Korea, 101.00
New Zealand, 126.00
Scotland, 151.00
Argentina, 401.00
Chile, 501.00
Nigeria, 501.00
South Africa, 501.00
Cameroon, 751.00
Jamaica, 1001.00
Thailand, 1501.00