Where To Bet on Wimbledon?
The 2017 edition of the Wimbledon tennis tournament is slated to get underway on Monday, July 3rd.
The men's and women's draws at Wimbledon this year are both wide open. Serena Williams, who is the defending Women's champion and has won the tournament six times, will not be playing due to the fact that she is expecting her first child.
On the men's side, things are also wide open thanks to the recent drop-off in play from Novak Djokovic, as well as the resurgence of Rafael Nadal.
Much more so than in recent years, Wimbledon seems to be wide open and anybody's tournament to win.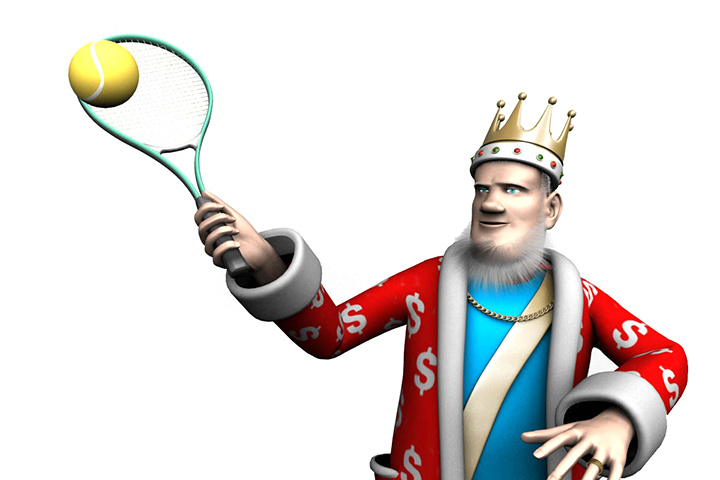 Here are the five men's players with the current best odds to win:
Roger Federer, 9/4
Andy Murray, 10/3
Rafael Nadal, 9/2
Novak Djokovic, 6/1
Milos Raonic, 14/1
It seems almost unbelievable that Djokovic is 6/1 to win Wimbledon, though this speaks to the fall-off in his play over the past year or so. Djokovic, while still very good, seems to have lost his elite edge.
While grass certainly isn't Rafael Nadal's strongest surface, there is no ignoring the ease in which he destroyed his competition at the French Open, which makes him one of the favourites to win.
Roger Federer, who is going to be the sentimental favourite to win, currently has the best odds to win.
-
Let's look at the women's side now, which is wide open due to the exclusion of Serena Williams:
Petra Kvitova, 5/1
Karolina Pliskova, 9/2
Garbine Muguruza, 10/1
Johanna Konta, 12/1
Venus Williams, 12/1
Trying to handicap the women's side of the draw is just as tough, if not tougher, than handicapping the men's draw, due to the exclusion of Serena Williams from the tournament.
-
Who do you think will win this year?