Wimbledon Championships Betting Odds, History, Trophy and Past Winners
Tournament Details:
Date: 2024.07.01 - 2024.07.14
Location: England
Sport: Tennis Surface: Traditional Grass
Total Prize Money: £44,700,000
Wimbledon Championships is the oldest, most historic and iconic tennis competition in the world.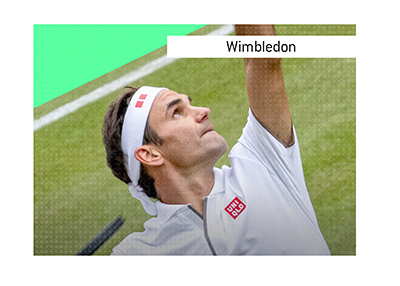 History:
The Wimbledon Open Tennis tournament was first organized by the All England Lawn Tennis and Croquet Club. Since the club's ground was located in Wimbledon, the competition got its name from that. The club organized its inaugural lawn tennis championship in 1877, as the first Wimbledon Championship was held between July 9th, 1877, and July 19th, 1877.
Between 1877 and 1921, the competition was held at the club's location on Worple Road. In 1922, it moved to its Church Road location. Since then, the competition has been successfully organized at the location.
Over its 145 years long history, 135 editions of the Wimbledon Open Tennis tournament have been successfully held.
Wimbledon 2024 Betting Odds:
After dethroning Novak Djokovic in July of 2023, Carlos Alcaraz will be the early favourite to win the event next time.
Trophy: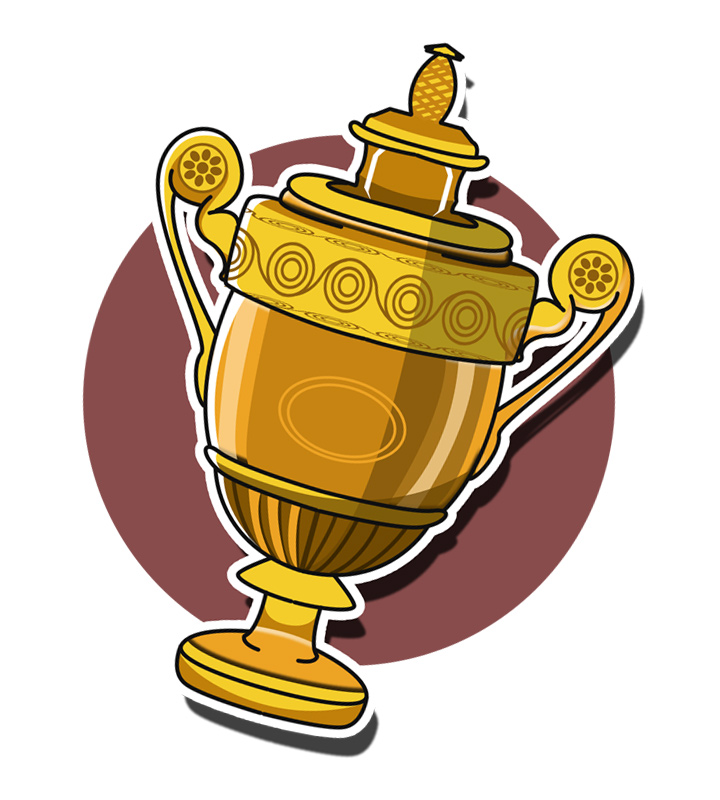 The trophy for the Wimbledon Gentlemen's Singles competition is a silver gilt cup with a cover. It's inscribed with the words 'The All England Lawn Tennis Club Single Handed Champion of the World'. The trophy, which stands 18 inches high and has a diameter of 7.5 inches, was first presented in 1887 and is not given to the champion to keep; they receive a three-quarter size replica with the names of all past Champions engraved.
Courts and Surfaces:
The competition is held outdoors, with an improvement in the 2019 edition as a rooftop was introduced at the center court to avoid rain delays.
With all its glory and prestige, Wimbledon remains the only major tennis tournament that is still held on traditional glass surfaces.
Competitions:
Wimbledon Championships mainly include 5 Major events. These are Men's Singles, Women's Singles, Men's Doubles, Women's Doubles, and Mixed Doubles. In addition to that, there are four junior-level competitions held in Wimbledon. These include Singles and Doubles events for both Boys and Girls.
Traditional Whites, Royal Family, and Curfew Time:
There are several traditions that have been wonderfully upheld over the years. These include a curfew time at night and a white dress code. Players must wear traditional whites during the course of the competitions. Moreover, the Royal Family and dignitaries regularly attend the competition while being seated in the prestigious Royal Box.
2023 Champions:
Men's Singles – Carlos Alcaraz
Women's Singles - Marketa Vondrousova
Past Winners:
Men's Singles Category – Roger Federer, Novak Djokovic, and Pete Sampras:
Roger Federer
The all-time great Roger Federer has a stellar record in the men's singles category. He has won a total of 8 Wimbledon titles between 2003 and 2017. Between 2003 and 2007, Federer won five consecutive Wimbledon Open titles before adding another three titles to his trophy cabinet in 2009, 2012, and 2017.
Novak Djokovic:
The Serbian tennis legend Novak Djokovic is right behind Federer with 7 Wimbledon Titles. His titles came in 2011, 2014-15, 2018-19, 2021, and 2022. It would be fascinating to see if he equalizes or surpasses Federer's record in the twilight of his career.
Pete Sampras:
The former world number one and American Legend, Pete Sampras, has won 7 Wimbledon titles. It is worth mentioning that he won his 7 titles in Eight years between 1993 and 2000.
Women's Singles:
Martina Navratilova holds the record for most titles, with 9 Wimbledon titles in the Women's Singles category. Helen Wills won 8 titles, but her titles came in the Amateur Era. Other than them, Steffi Graf, Serena Williams, and Dorothea Lambert Chambers have won 7 titles each.
Doubles:
In the Men's Doubles Category, Todd Woodbridge leads the record charts with 9 titles, while Elizabeth Ryan has 12 Wimbledon titles in the women's doubles category.
Mixed Doubles:
Elizabeth Ryan leads the records in the Mixed doubles category with 7 titles. Among males, Leander Paes, Vic Seixas, Owen Davidson, and Ken Fletcher have won four titles each.
--
View more
Tennis Tournaments