Chelmsford Stakes - Event Info and Betting Odds
Date:
2024.09.07
Location:
Randwick Racecourse, Sydney, Australia
The running of the Chelmsford Stakes is set to take place in early September.
The Chelmsford Stakes is a Tattersalls Club Group 2 Thoroughbred race. The race is contested at the Randwick Racecourse in Sydney, Australia, and typically there is a purse of roughly 1/4 million Australian dollars.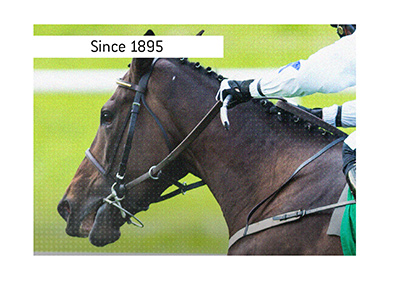 The race was first contested in 1895 and has switched venues multiple times since then, with the race being held at places such as Randwick, Rosehill and Warwick Farm. The length of the race has also changed over the years, with the current location (Randwick Racecourse) featuring a 1,600 meter turf track.
The most recent winners of the event have included Navajo Peak (2023), Knights Order (2022), Think It Over (2021), Mister Sea Wolf (2020) and Samadoubt (2019).
There have been multiple horses over the years that have won this events more than once, including Stargazer, Lonhro and Hawkspur.
The prize pool for the event is in the area of 300,000 Australian Dollars.
Atmosphere:
Like many major horse racing events in Australia, the Chelmsford Stakes sees attendees dressing up in their finest racewear. There are often fashion events where racegoers showcase their best outfits, making the sidelines as much of a spectacle as the race itself.
It's not uncommon to spot local celebrities, sports personalities, and influential figures at major race days, enjoying the event and adding a touch of glamour to the proceedings.