How To Bet on the Chelmsford Stakes
Click Here To Bet on Chelmsford Stakes
(Ad)
The 2019 running of the Chelmsford Stakes is set to take place in early September.
The Chelmsford Stakes is a Tattersalls Club Group 2 Thoroughbred race. The race is contested at the Randwick Racecourse in Sydney, Australia, and typically there is a purse of roughly 1/4 million Australian dollars.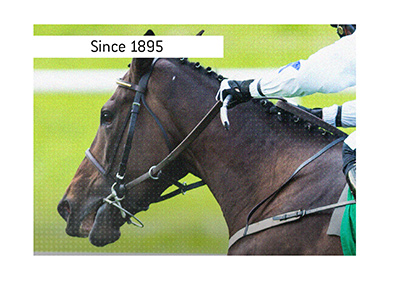 The race was first contested in 1895 and has switched venues multiple times since then, with the race being held at places such as Randwick, Rosehill and Warwick Farm. The length of the race has also changed over the years, with the current location (Randwick Racecourse) featuring a 1,600 meter turf track.
The most recent winners of the event have included Unforgotten (2018), Winx (2017), Hartnell (2016) and Complacent (2015).
There have been multiple horses over the years that have won this events more than once, including Stargazer, Lonhro and Hawkspur.
-
Avilius is the clear favourite to win this race, and it is not hard to see why.
Avilius was sired by Pivotal and has won over $2.3 million AUD over the course of his illustrious career. Avilius has won over 50% of the race that it has entered over the course of its life, with its only race of the current season resulting in a win.
There is Avilius and then everybody else in this field.
Let's take a look at the current betting odds for this race, courtesy of Bet365:
Source: Bet365
Time Stamp:
September 3rd, 2019 2:30 am EST
Odds Subject to Change
Avilius, 2.25
Unforgotten, 7.00
Invincible Gem, 9.00
Con Te Partiro, 9.00
Samadoubt, 11.00
Finche, 15.00
Life Less Ordinary, 17.00
Best of Days, 17.00
Angel of Truth, 17.00
Girl Tuesday, 21.00
Mister Sea Wolf, 21.00
Sixties Groove, 26.00
Mr. Marathon Man, 26.00
Youngstar, 26.00
Yulong Prince, 26.00
Haripour, 34.00
Nettoyer, 51.00
Shraaoh, 51.00
Patrick Erin, 101.00
Maurus, 101.00
Brimham Rocks, 101.00
Sir Charles Road, 101.00