How To Bet on the Ayr Gold Cup
Click Here To Bet on Ayr Gold Cup
(Ad)
The Ayr Gold Cup is one of the most storied horse races in all of Great Britain, as the race was first contested in 1804.
The Ayr Gold Cup is a flat handicap race that is open to all thoroughbreds aged three years and up. The race is contested at the Ayr Racecourse in Ayr, Ayrshire, Scotland, and is run on a 1,207 metre straight turf track.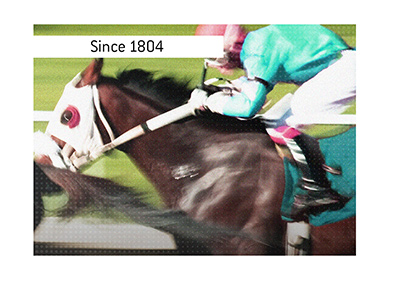 The event, which is sponsored by William Hill, featured a purse of £200,000 in 2018, with the winner receiving over 124,000 pounds.
The race is open to the highest-weighted horses that enter the event, with a cap of 27 horses.
Over the couple hundred year history of the year, one horse - Dazzle - has won the event three times (1889, 1890 and 1891).
Two jockeys have won the event a total of four times (Tom Nicholson, William Noble), while Tom Dawson is the most successful trainer in the history of the race, as he has guided horses to a total of 15 victories.
Some of the more recent winners of the event include Baron Bolt/Son of Rest (dead heat), Donjuan Triumphant, Brando and Don't Touch.
The fastest time in the history of the event currently stands at 1:09.05, which was set by Hard to Figure in 1993.
-
There are dozens of horses that could potentially end up running in this event, so let's look at the horses with the 10 best odds of winning as of this moment, courtesy of Bet365:
Source: Bet365
Time Stamp:
September 4th, 2019 2:25 am EST
Odds Subject to Change
Dakota Gold, 9.00
Victory Day, 11.00
Justanotherbottle, 15.00
Open Wide, 15.00
Summerghand, 15.00
Cold Stare, 17.00
Arecibo, 17.00
Baron Bolt, 17.00
Raucous, 17.00
Flavius Titus, 21.00