Tramway Stakes - Event Info, Betting Odds and More
Date:
2024.09. TBA
Location:
Randwick Racecourse, Sydney, Australia
The 2024 edition of the Tramway Stakes is set to take place in early September at the Randwick Racecourse in Sydney, Australia.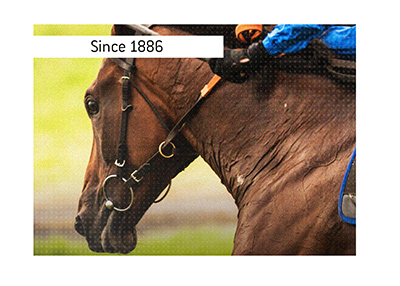 This is a City Tattersals Club Group 2 Thoroughbred horse race that is only open to horses that are three years and older. Weights and penalties are also used in this race.
The purse for this race is substantial - in 2023, a total of $300,000 Australian dollars was paid out in total.
The race is run on a 1,400 metre turf course.
2023 Winner:
Pericles was the winning horse.
History:
The inaugural Tramway Stakes was held in 1886, with Burrilda prevailing in the first ever running of the race.
Its name pays homage to the old tramway that once ran behind the 'Leger' stand at the Randwick Racecourse. Given the significance of the tramway in transporting fans back in those days, as well as its proximity to the Leger stand, it was fitting to name a race the 'Tramway Stakes' in honor of this piece of Sydney's transportation history.
Over the years, the Tramway Stakes race has grown in stature and has been won by some notable thoroughbreds.
There have been a few multiple time winners of this race, though it is fairly rare due to the use of weights and penalties. In recent years Dreamforce (2019, 2020) and Zaaki (2021, 2022) won the race twice each.
Since 2013, this race has been held at Randwick, and since 2002, the distance of the race has been set at 1,400 metres.
Atmosphere:
Australian horse racing events are known for their vibrant and enthusiastic atmosphere, and the Tramway Stakes is no exception. Fans and punters alike come out to enjoy a day at the races. There is a mix of casual and more dressed-up attendees.
Randwick Racecourse is well-equipped with a range of facilities from betting booths to food and drink outlets. There are places for spectators to sit and enjoy the racing, as well as indoor areas where they can escape any adverse weather.