How To Bet on the Haydock Sprint Cup
Click Here To Bet on Haydock Sprint Cup
(Ad)
One of the biggest horse races of the upcoming weekend will be the Haydock Sprint Cup at Haydock Park in Haydock, England.
The Sprint Cup, which started back in 1966, is a Group 1 flat horse race that is open to all thoroughbreds three years or older.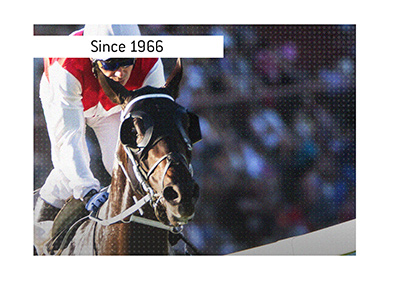 The Haydock Park course is a turf race track that is 1,207 metres in length.
The race, which is sponsored by 32 Red, had a purse of £300,000 in 2018, with first place getting almost £200,000.
The current defending champion in this event is The Tin Man, who has ridden by Oisin Murphy to victory in 2018. This came despite the fact that the winning time was 1:14.13, which is significantly lower than what was posted in the years prior.
There has been one back-to-back winner in this event, and that was Be Friendly, who was ridden to victory in both 1966 and 1967.
-
As mentioned, the favourites this year include Advertise, Ten Sovereigns and Khaadem.
Here are the current betting odds for this race, courtesy of Bet365:
Advertise, 3.00
Ten Sovereigns, 4.50
Khaadem, 6.00
Dream of Dreams, 9.00
Fairyland, 11.00
Hello Youmzain, 11.00
Brando, 15.00
Invincible Army, 15.00
So Perfect, 17.00
The Tin Man, 17.00
Waldpfad, 17.00
Forever in Dreams, 21.00
Never No More, 26.00
Major Jumbo, 34.00
Advertise has two wins already this year (Deauville, Ascot) and has nearly a million pounds in total lifetime earnings.
Advertise is trained by Martyn Meade and will be very tough to beat.