The UEFA Champions League Preview - Tuesday, November 26th, 2013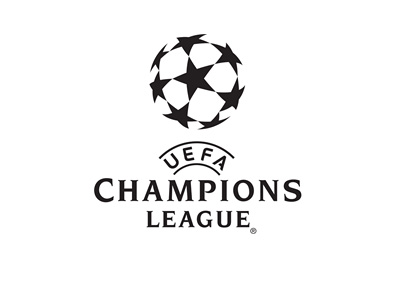 The fifth round of the UEFA Champions League is on this Tuesday, November 26th and Wednesday, November 27th, 2013. Here we will quickly go over the Tuesday's matchups. There are some good ones coming up!
Zenit vs. Atletico
Zenit will hope to host a tamer version of Atletico on Tuesday, considering the Spaniards have already secured themselves the first spot in Group G. Atletico are on fire at the moment. They have won all of their UCL group games and they just beat Getafe in the Spanish league 7-0. Zenit, on the other hand, are currently in second place, one point ahead of Porto.
Arsenal vs. Marseille
Arsenal keep proving, week after week, that they are the real deal this season. The London side could, potentially, secure themselves a spot in the knockout rounds by beating Marseille at home. The French side are a bit of a punching bag in Group F, with zero points from four games.
Dortmund vs. Napoli
Borussia Dortmund are on a three game losing streak across all competitions and will look to make things right with a win vs. Napoli at home. Group F is a tight one and Napoli are a direct competitor. Borussia have to win here in order to stay alive.
Celtic vs. Milan
Celtic could leapfrog over struggling AC Milan to second place in the group with a win on Tuesday. Things are turbulent in Milan. After their last Italian league match, the AC Milan fans blocked the stadium player exit and demanded answers.
Basel vs. Chelsea
Basel beat Chelsea in London on matchday one and will need to do it again if they are to stand a chance of qualifying to the knockout rounds. Jose Mourinho's team is first in the group and in form at the moment. They will look for revenge.
Ajax vs. Barcelona
Ajax will look to beat the odds by winning vs. a Messi-less Barcelona side. Ajax are on a three game winning streak across all competitions, while Barcelona look comfortable without their injured star striker. Most recently Barca beat Granada 4-0 in the Spanish league.
Porto vs. Austria
Porto will have to go all out and win vs. Austria Wien if they are to have a chance of qualifying to the knockout rounds. They are one point behind Zenit at the moment and they are travelling to Madrid to face first place Atletico in the last round.
Steaua vs. Schalke
Schalke travel to Bucharest to try and get all three points and potentially secure themselves second place in Group E. In the last round of group matches they are facing third place FC Basel.
Possibly, the most entertaining game on Tuesday will be the matchup between Borussia Dortmund and SCC Napoli. Which one will you be watching?
Enjoy the games!