The Top 10 Wealthiest Football Players in the World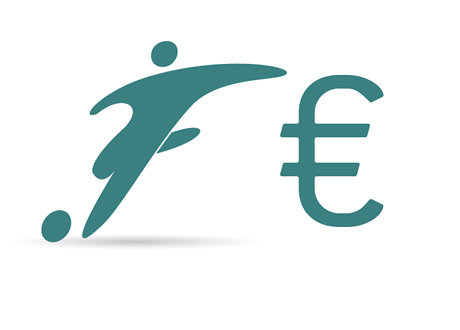 People at Goal.com have come up with a list of top 10 wealthiest football players in the world, taking into account their salaries, contracts, bonuses, endorsements, sponsorships, property values and other business interests.
Here are the Top 10 Wealthiest Footballers in the World and their estimated net worths as of March 2014:
1. Cristiano Ronaldo - €148m
2. Lionel Messi - €146m
3. Samuel Eto'o - €85m
4. Wayne Rooney - €84m
5. Kaka - €82m
6. Neymar (and family) - €80
7. Ronaldinho - €78m
8. Zlatan Ibrahimovic - €69m
9. Gianluigi Buffon - €63m
10. Thierry Henry - €57m
--
Cristiano Ronaldo signed a new contract at Real Madrid in September of 2013, worth €105m over the next five years. In addition to receiving €17m per year, Ronaldo retains a good percentage of his image rights. His biggest sponsor, Nike, are eager to improve and extend his deal ahead of the World Cup in Brazil. Cristiano Ronaldo has his own underwear line, a museum and he is actively promoting Armani, Castrol Edge, Herbalife, Banco Espirito Santo, KFC and Jacob & Co.
Lionel Messi receives around €15m per year from Barcelona and his contract runs until 2018. Messi has an ongoing deal with Adidas worth at least €2m per year and a lucrative deal promoting Turkish Airlines. Messi can be found endorsing EA Sports video games, Samsung Galaxy 11, Gillette and Gatorade.
The most recent advance into the Goal Rich List was made by Wayne Rooney, who just signed the biggest contract deal in UK history with Manchester United, earning him around €19m per year. Wayne Rooney is currently promoting Nike and Samsung, for a total in the area of €4m per year.
Over the coming years, the twenty two year old Brazil international, Neymar, will probably be topping these charts. He is by far the youngest player on the list, has full ownership of his image rights at Barcelona and most importantly, the media loves him.
Another player who is bound to make it to the top 10 next year is Real Madrid's Gareth Bale.