Real Madrid Announce Signing of Gareth Bale - Presentation at Santiago Bernabeu on Monday, September 2nd at 13:00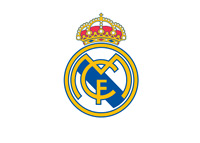 Finally! Only two days before the transfer market deadline, Real Madrid have announced the purchase of Gareth Bale, from Tottenham Hotspur.
It is reported that Gareth Bale signed a six-year deal worth £8.5 per year. The transfer fee paid, according to the Spanish media, is £78 million (£2 million less than Real Madrid paid for Ronaldo in 2009); UK, however, reported that the deal is a world-record fee of £86 million.
The Welsh player will be presented at Santiago Bernabeu tomorrow (Monday) at 1pm local time.