Napoli vs. Juventus Odds - Serie A - March 1st, 2013
Second place Napoli are hosts to first place Juventus in the 26th round of Italian Serie A at San Paolo stadium in Naples on March 1st at 8:45 PM local time.
This should be a great match. A lot is at stake. By winning on Friday, Juve could solidify their spot at the top while Napoli could make it a closer contest by coming in within 3 points in the league. At the moment Juventus have 58 points while Napoli have 52.
Juventus and Napoli met twice already since August 2012. First the teams clashed in the Super Cup (Supercoppa Italiana), which is a one game contest between the previous season's Serie A winners and the Italian Cup (Coppa Italia) winners; Juventus won that game 4-2. The teams met again in the league on October 20th and Juventus won at home 2-0.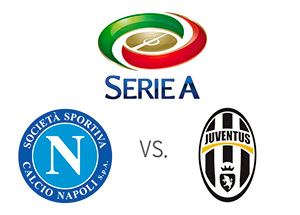 Napoli 15/8
Draw 23/10
Juventus 6/4
This means that a $100 wager on Napoli could bring in $187 in profit while the same wager on Juventus could bring in a profit of $150.
The teams are evenly matched up with Juventus being a slight favourite.
Juventus are still juggling Serie A and the UEFA Champions League while the domestic league is all that Napoli have left to play for and can focus all of their energy on.
One interesting fact is that Diego Maradona, one of the best footballers in history and an ex Napoli player, is in Naples at the moment and it is very likely that he will attend the match.
Players to watch in this matchup are Napoli's Edison Cavani, who is the leading scorer in Serie A with 18 goals this season, and most certainly Juventus playmaker Andrea Pirlo.
This is the season's most important game in Serie A. Italy's North vs. South.
It should be a good one.