Europe's Top Teams Under New Management for the 2013/14 Football Season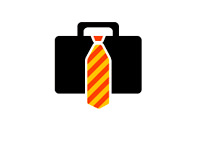 Many of the top European football clubs are under new management for the upcoming 2013/14 season. With Barcelona about to announce their new coach, it seems that most of the elite clubs have a new leading man this summer.
Lets take a look at some of the new (and old) faces at the Europe's biggest clubs this season:
Real Madrid - Carlo Ancelotti
Barcelona - To be announced
Manchester United - David Moyes
Bayern Munich - Pep Guardiola
Chelsea - José Mourinho
Manchester City - Manuel Pellegrini
Paris Saint-Germain - Laurent Blanc
In the list above we have the
top five wealthiest clubs in Europe
in terms of revenue, four of last year's league champions and some the biggest spending clubs in the current transfer season. The clubs from the list above at the moment account for 11 of of the top 15
player signings this summer
.
Other notable teams that are under new management for the upcoming season are:
Napoli - Rafael Benitez
Malaga - Bernd Schuster
Everton - Roberto Martínez
It could be a very interesting year in Euro football!