The International Break Friendlies - November 14th - 19th, 2013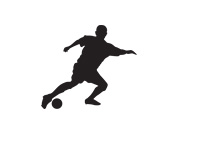 While some nations are battling for their spot in the 2014 World Cup, others are using the international break to play friendlies. Here is a list of the upcoming international friendly matches between Thursday, November 14th and Tuesday, November 19th, 2013.
There are some good ones coming up!
Thursday, November 14th, 2013
Egypt vs. Zambia
Belgium vs. Colombia
Friday, November 15th, 2013
South Korea vs. Switzerland
Czech Republic vs. Canada
Russia vs. Serbia
Estonia vs. Azerbaijan
Belarus vs. Albania
Denmark vs. Norway
Turkey vs. Northern Ireland
Italy vs. Germany
Poland vs. Slovakia
Republic of Ireland vs. Latviia
England vs. Chile
Scotland vs. USA
Ecuador vs. Argentina
Jamaica vs. Trinidad & Tobago
Saturday, November 16th, 2013
Holland vs. Japan
Wales vs. Finland
Equatorial Guinea vs. Spain
Honduras vs. Brazil
Sunday, November 17th, 2013
Luxembourg vs. Montenegro
Monday, November 18th, 2013
Argentina vs. Bosnia and Herzegovina
Moldova vs. Lithuania
Italy vs. Nigeria
Tuesday, November 19th, 2013
England vs. Germany
Chile vs. Brazil
Australia vs. Costa Rica
Russia vs. South Korea
Slovenia vs. Canada
Liechtenstein vs. Estonia
Malta vs. Faroe Islands
Gibraltar vs. Slovakia
Austria vs. United States
Norway vs. Scotland
South Africa vs. Spain
Netherlands vs. Colombia
Poland vs. Republic of Ireland
Belgium vs. Japan
Ecuador vs. Honduras
Belgium vs. Colombia on Thursday should be sweet. Italy vs. Germany on the 15th is a good one. England vs. Germany and Netherlands vs. Colombia on the 19th, oh yes!
Enjoy the games!