David Villa on His Way to NYCFC?
According to the reports, the famous Spanish striker, David Villa, who made a name for himself playing for Valencia, Barcelona and the Spanish national side, looks set for a move to the MLS extension club, NYCFC.
David Villa (32) spent his last season playing for the La Liga winners and the UEFA Champions League finalists, Atletico Madrid. Supposedly, he is to sign a 3 year contract with his new club.
The NYCFC, wo are partly owned by Manchester City, are an extension club in the MLS and will play their first official game in March of 2015. The word is that Villa will spend the time between now and then on short term loans in order to stay fit.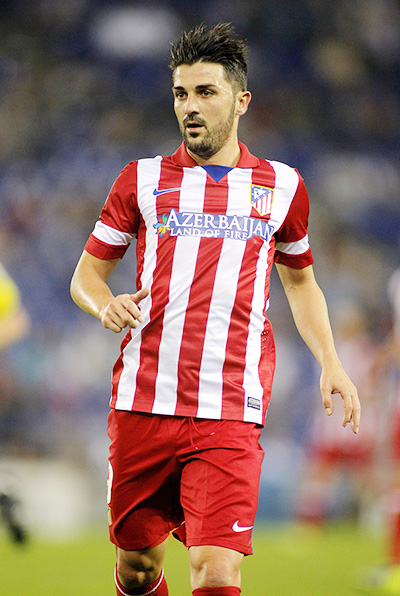 --
David Villa is a well decorated player having won the UEFA Champions League with Barcelona FC, in addition to winning the Euro Cup and the World Cup with the Spanish national side.
It is a hot move by NYCFC to bring Villa over as their first big signing.
--
David Villa is Spain's all time leading scorer.
NYCFC have three Designated Player slots to bring star talent to the city.