Where To Bet on Adesanya vs Blachowicz

→ Click Here To Bet on Adesanya vs Blachowicz ←


(Ad)


Following the conclusion of Anderson Silva's last fight, UFC President Dana White announced that Israel Adesanya would be moving up to Light Heavyweight to take on the reigning champion in that division, Jan Blachowicz.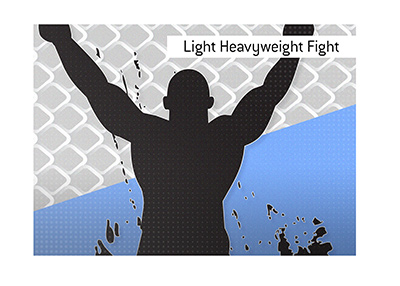 The move is clearly setting up the anticipated mega-fight between Adesanya and former champion, Jon Jones.
If Adesanya wins against Blachowicz, the UFC will surely look to make Jones vs Adesanya.
Bookmakers believe that Adesanya's mix of speed and striking precision will be too much for Blachowicz, as they have installed Adesanya as a big favourite to win:
Israel Adesanya, -300
Jan Blachowicz, +250
Bookmakers figure that Adesanya has dealt with bigger fighters effectively before, as he has wins over the likes of Romero and Costa, both of whom were considerably bigger than Adesanya.
Blachowicz is the Light Heavyweight champion because Jon Jones dropped the belt, and could easily be argued as an inferior foe to Israel Adesanya.
That being said, the pressure will all be on Adesanya, as he has the prospect of a mega-fight against Jon Jones waiting for him (and the money that would follow) with a win over Blachowicz.
If Adesanya can avoid Blachowicz's power shots early, it will likely be a long night for the current Light Heavyweight champion.
Fight Details:
Event: TBA
Venue: TBA