Earn £30 In Free Bets At Coral Sports
Click Here To Qualify For Your £30 In Free Bets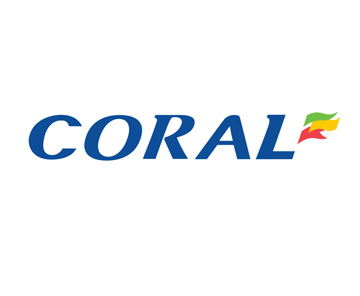 Coral, which is one of the largest online gaming firms in the world, is currently offer residents of the United Kingdom and Ireland the chance to earn £30 in free bets.
Coral is a massive gaming operation and has gotten to this size by offering customers what they want. This includes offering a number of different promotions, providing fantastic customer service and offering a wide number of different gaming choices, ranging from poker to sports betting to live casino games. Coral truly has something for everybody on their site.
Qualifying for this promotion is dead easy - to start, click the link at the top of this page to get taken to the Coral.co.uk web site.
Now, sign up for an account on the site and make a minimum deposit of £5 to qualify. *note* If you are making a deposit with Moneybookers, Paysafe, Neteller or Skrill, you won't qualify for this promotion.
Next up - you will need to make a bet of £1 in order to unlock your £30 in free bets. This bet must be placed on an outcome with odds of 1.5 or better.
After this, you will receive your 3 x £10 free bets, which must be used within four days. These free bet tokens can be used on any sport that you choose.
-
Coral is nearly 100 years old and is widely regarded as having one of the best reputations in the industry.
In order to stay in business this long in the ultra competitive online gaming industry, you must be doing something right. For Coral, "doing something right" consists of providing customers with a large suite of different games, ranging from online poker to sports betting to live casino games such as roulette and blackjack.
In terms of their sports book, Coral offers betting on sports ranging from football to cricket to rugby to American football to tennis. If there is a sporting event taking place anywhere in the world, there is a good chance that Coral will offer odds on the contest.
In addition, Coral also offers an innovation known as "in-play betting", which allows people to bet on the outcome of games as they are in progress. With in-play betting, you are never really locked out of the game. Not only can you bet on the outcomes of games after they have started, but you can also bet on who you think will finish with the most number of corner kicks, who will win the current game in a tennis match and who will score last in a NFL football game. There is truly something for everybody when it comes to in-play betting.
Thanks to their standing in the industry, Coral offers one of the widest assortments of deposit and withdrawal options in the industry, ranging from credit cards to Neteller to bank wire. Your money is safe on Coral, as the company is extremely stable and has thousands of employees throughout the world.
-
The online gaming industry is extremely competitive, which is why companies will hand out free bets in an attempt to get you to sign up with their site.
There is no catch - simply follow the terms and conditions of the offer and you will be awarded your free bets.
Best of luck!