Man City v Inter Milan Betting Odds
Click Here To Bet on Man City v Inter Milan!
(Ad)
Date:
2023.06.10
Location:
Ataturk Olympic Stadium
This year's UEFA Champions League Finals, which will be held at the Ataturk Olympic Stadium on June 10th, will feature Man City and Inter Milan.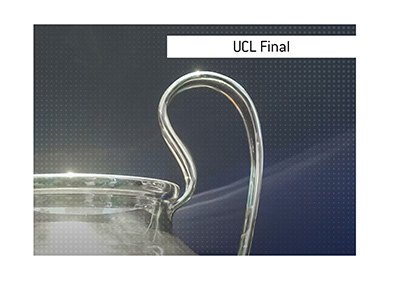 Inter Milan earned their spot in the Champions League final after defeating AC Milan 3-0, while Man City got past the defending champions from Real Madrid.
Man City is likely football's hottest team right now, as they have been rampaging through both Champions League and the Premier League. There is a very strong possibility that Man City will win both Champions League and the Premier League this year.
One of the biggest reasons? Erling Haaland, the 22 year-old striker that has turned in a season for the ages this year.
Haaland has been nearly unstoppable this year, and now has 35 goals in 28 lifetime Champions League matches.
If Inter wants to have any chance of stopping Man City, they will need to neutralize Haaland, which has proven to be practically impossible this season.
Haaland has 12 goals in Champions League play so far this year, which goes with his massive 36 goal total in Premier League games.
The problem for Inter? Even if they can stop Haaland, Man City has a number of other potent weapons, which makes their task practically impossible on June 10th.
-
Source: Bet365
Time Stamp:
2023.05.17 12.53 pm
Odds Subject to Change
Man City, 1.25
Inter Milan, 4.00
So, according to these odds, a successful $100 wager on Man City would yield a total profit of $25, while a successful $100 bet on Inter Milan would return a total of $300.
-
View more
Sporting Contests