Where To Bet on Kansas City Chiefs vs San Francisco 49ers Super Bowl LIV
Click Here To Bet on Kansas City Chiefs vs San Francisco 49ers Super Bowl LIV
The Kansas City Chiefs will be squaring off against the San Francisco 49ers in Super Bowl LIV on February 2nd, 2020 at the Hard Rock Stadium in Miami Gardens, Florida.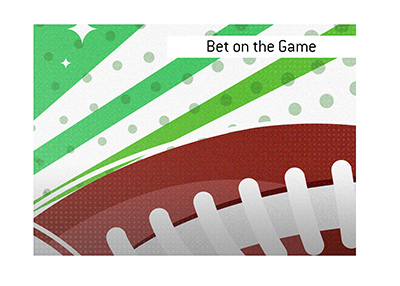 Kansas City earned their way to the Super Bowl by disposing of the Tennessee Titans 35-24, while the 49ers were dominant in their victory over the Green Bay Packers.
There are many storylines that will be presenting themselves at Super Bowl LIV, including:
1. Can Andy Reid win his first Super Bowl?
2. Can Patrick Mahomes overcome the vaunted San Francisco defence?
3. How will the Chiefs game plan against the balanced San Francisco offensive attack?
4. How will Nick Bosa and company deal with Patrick Mahomes?
This should be a fascinating game and fans will certainly be in for a treat.
-
Here are the current betting odds for the Chiefs vs 49ers:
Kansas City Chiefs,
-2.5
San Francisco 49ers,
+2.5
Kansas City Chiefs, -135
San Francisco 49ers, +115
Over/Under - 51 1/2 points
-
The 49ers suffered an injury that may have a significant impact on the Super Bowl, as Tevin Coleman was carted off after suffering a shoulder injury.
The Kansas City Chiefs are rolling on offence right now, as Mahomes has lit up the Titans and Texans in consecutive games. In addition, Mahomes has been very active on the ground, which will make him even harder for the 49ers to deal with.
The 49ers, on the other hand, have a balanced attack on offence that gives their opponents fits. They can run the ball down your throat, or they can light it up through the air using the talents of Samuel, Sanders and Kittle.
Again - this should be a great match-up. The NFL will be pleased to have these two teams squaring off in the Super Bowl, as it will highlight one of the league's brightest young stars (Mahomes) and a couple of resurgent teams.
Game Details:
Venue: Hard Rock Stadium, Miami
Date: February 2nd, 2020