Where To Bet on Canada vs Germany World Juniors
Click Here To Bet on Canada vs Germany World Juniors
Canada will be looking to rebound on Monday following a demoralizing 6-0 loss to the Russian team earlier in the week.
To makes matters worse, one of the Canadian teams' best players, Alexis Lafreniere, was injured in the loss to Russia, though he is expected back later in the tournament. He will be out of the line-up against Germany.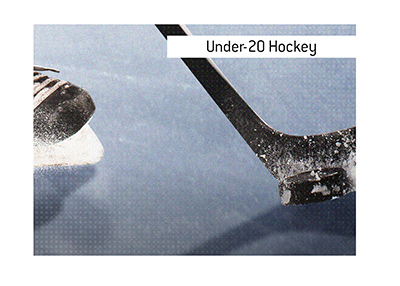 As of this moment, Germany sits atop Canada in the Group B standings, though Canada is expected to easily win on Monday. Germany lost to the United States 6-3 and defeated the Czech Republic 4-3, while Canada defeated the United States 6-4 and lost to Russia 6-0.
Canada now has the two easiest draws of Group B, Germany and the Czech Republic, in back-to-back games, while Germany has to play Canada and Russia. With the top four teams from each group moving on to the next round, Germany would desperately like to post a strong result on Monday against a depleted and potentially shell-shocked Canadian squad.
-
Let's take a look at the odds for Monday's contest, courtesy of Bet365:
Source: Bet365
Time Stamp:
December 29th, 2019 11:36 pm EST
Odds Subject to Change
Germany, 8.50
Canada, 1.075
Over/Under
Over 7.5 Goals, 1.88
Under 7.5 Goals, 1.88
Germany +4.5, 1.55
Canada -4.5, 2.45
-
Germany is not the easy mark that they were in previous World Junior tournaments, as they are rapidly improving as a team. While Canada should win this game, there is also a danger in taking the German side too lightly, as the Germans defeated the Czech Republic and gave the American side a scare.
Canada is looking to right the ship after a shaky performance against Russia, while Germany will be playing with nothing to lose.
Game Details:
Venue: Czech Republic
Date: December 30th, 2019