Where To Bet on Watford vs Chelsea
Click Here To Bet on Watford vs Chelsea
Watford vs Chelsea Preview:
Watford doesn't have much to play for against Chelsea on Sunday.
After all, Watford has already locked up their spot in the English Premier League for next season, plus they can't help but be looking ahead to a match against Manchester City in the FA Cup Final.
That being said, Chelsea certainly has a big reason to win on Sunday, and Watford would love nothing more than to play spoiler, as Chelsea is currently in a heated battle for a Champions League spot for next season.
The all-important third spot in the EPL table is still Chelsea's to claim, as they currently sit two points back of Tottenham for the #3 spot in the table, though Chelsea still has a game in hand. In short - if Chelsea wins out to close out the season, they'll be Champions League bound next year. If they lose on Sunday, they face the possibility of moving back to fifth place behind Liverpool, Man City, Tottenham and Arsenal.
Chelsea will be playing in the friendly confines of Stamford Bridge on Sunday, so they will definitely be hopeful for the victory.
Here are the current betting odds for the match, courtesy of Bet365:
Source: Bet365
Time Stamp:
May 5th, 2019 12:58 am EST
Odds Subject to Change
Chelsea, 1.33
Draw, 5.75
Watford, 9.50
Anything worse than a victory for Chelsea would be devastating, so Watford will be looking to capitalize on a team that might be playing a bit tight.
--
Watford will safely retain their English Premier League spot for the 2019-2020 season, much to the delight of their fans.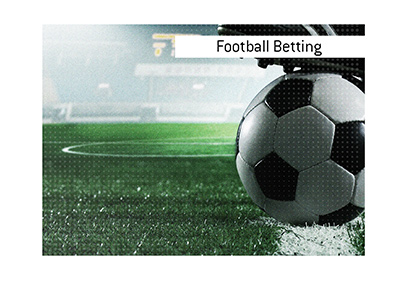 Watford has been in and out of the English Premier League over the years, though they have managed to remain in the league since regaining promotion in the 2014-15 season. After cutting it very close (finishing 13th, 17th and 14th), Watford's form seems to be improving and they are in no danger of being relegated anytime soon.
Watford is owned by Gino Pozzo and coached by Javi Gracia.
After finishing runner-up for the FA Cup during the 1983-84 season, Watford will be looking to win the title against Manchester City in a few weeks.
--
Watford vs Chelsea Betting Thoughts:
Watford enters this game against Chelsea with two wins and two losses in their last four games.
Watford has been decent on the road so far this season, as they have managed to collect 23 points over the course of 18 games.
Chelsea and Watford have both been showing poor form as of late, as Chelsea has just 12 points in their last eight games, while Watford has an even worse total of 10.
Both teams have respectable offences, though both are far off the pace set by the likes of Manchester City and Liverpool.