Where To Bet on Tyson Fury vs Tom Schwarz
Click Here To Bet Tyson Fury vs Tom Schwarz
Tyson Fury vs Tom Schwarz Preview:
Let's take a look at the current odds for the Fury vs Schwarz fight, courtesy of Bet365:
Source: Bet365
Time Stamp:
May 6th, 2019 1:33 am EST
Odds Subject to Change
Tyson Fury, 1.02
Tom Schwarz, 15.00
Over/Under
Over 8.5 Rounds, 1.83
Under 8.5 Rounds, 1.83
Fight Outcome
Fury by KO, TKO or DQ, 1.50
Fury by Decision or Technical Decision, 2.62
Schwarz by KO, TKO or DQ, 23.00
Schwarz by Decision or Technical Decision, 34.00
Draw or Technical Draw, 34.00
--
On June 15th, Tyson Fury will be looking to shake off a controversial draw against Deontay Wilder when he squares off against Tom Schwarz at the MGM Grand in Las Vegas, Nevada. This will be Fury's first ever fight in Las Vegas and is another stepping stone towards becoming a major international star.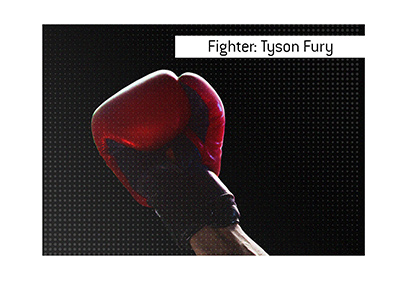 Actually, Tyson Fury is already an international star, thanks to the lead-up to his fight against Deontay Wilder. Fury has a fascinating back story, as his story was very nearly derailed following a win over Wladimir Klitschko in 2015, as Fury spiralled into a dark depression, fuelled by various addictions. As a result, Fury's weight ballooned higher, and it seemed as though the champion would never return to the ring. In fact, Fury himself said that he didn't even know if he would continue living at the time.
Fury, thankfully, got his life together and made his return to the ring in June of 2018, where he easily defeated Sefer Seferi. After a win against Francesco Pianeta, Fury secured a big money fight against Deontay Wilder in Los Angeles. That fight ended in a draw, though many felt as though Fury outclassed Wilder on the night, despite almost getting knocked out late in the fight.
The Tom Schwarz fight is seen as a tune-up between an inevitable rematch against Deontay Wilder later in the year. Or, there is always the possibility of a title fight against Anthony Joshua, though many believe that the Wilder fight will come first, with the winner taking on Joshua at a later date.
Fury has a record of 27-0-1, with 19 of his wins coming via knockout. Fury is a massive man, as he stands 6'9 and has a massive reach.
Fury has been a big star in Europe for a while now, notching victories over the likes of Dereck Chisora and Steve Cunningham. It was the lead-up to the Wilder fight, however, that made Fury a star in the United States.
Fury appeared on the Joe Rogan podcast, where he opened up on his battle with depression and addiction. Fans of Fury know that the man is very well-spoken, and millions of people across the world were enraptured by the Heavyweight goliath as he detailed his road into depression and back out.
The fight against Wilder added more fuel to the fire, as it was an entertaining affair that many people felt as though Fury won.
Assuming that Fury beats Schwartz, there are two near-certain options for him next:
1) Rematch against Wilder in the United States
2) Massive fight against Joshua in Europe
--
Tyson Fury vs Tom Schwarz Betting Thoughts:
Tom Schwartz has an undefeated record of 24-0-0, though he hasn't fought anywhere near the class of opponent that Fury has.
Fury is currently ranked as the #3 Heavyweight in the world, while Schwarz is well down the list at #34. This is certainly a big opportunity for Schwarz, though he might be in over his head in this one. 16 of Schwarz's 24 wins have come via knockout, with his most recent win coming against Kristijan Krstacic.
This will be Schwarz's first fight outside of Europe, and it will be interesting to see how he handles the bright lights of Las Vegas.
Schwarz is also a giant, standing at 6'5 1/2. It goes without saying that Schwarz is probably used to have the height and reach advantages when he fights, and it will be interesting to see how he deals with being outmatched on both counts.