Where To Bet on Donald Cerrone vs Al Iaquinta
Click Here To Bet Donald Cerrone vs Al Iaquinta
Donald Cerrone vs Al Iaquinta Preview:
Donald Cerrone, in my opinion, is one of the hardest fighters in all of mixed martial arts to try and handicap.
On any given night, Cerrone can either look like a world-beater or well past his prime.
For instance, Cerrone looked superb against both Alexander Hernandez and Mike Perry in his two most recent fights. Prior to that, however, Cerrone had lost four of his last five fights and looked to be on his way out of the UFC.
In Al Iaquinta, Cerrone gets one of the most well-rounded fighters in the Lightweight division. Iaquinta is coached by the team of Matt Serra and Ray Longo and possesses a well-balanced skill-set that includes BJJ, wrestling and striking. With that being said, Cerrone also possesses a wide range of different tools (though most people assume that he is just a striker), though Iaquinta has significantly less wear and tear on his body. After all, Cerrone has over 45 fights on his resume, with many of them wars within the UFC's Octagon.
Which Donald Cerrone will we see? The Cerrone that uses his leg kicks and array of other strikes to overwhelm his opponents, or the Cerrone that we saw against Nate Diaz or Rafael dos Anjos that looks tentative and afraid to engage?
Iaquinta is the slight favourite to win this fight, though it is essentially a coin flip. Here are the current betting odds, courtesy of Bet365:
Source: Bet365
Time Stamp:
May 4th, 2019 3:50 pm EST
Odds Subject to Change
Al Iaquinta, 1.80
Donald Cerrone, 2.00
Edit:
Cerrone absolutely destroyed Iaquinta en route to a lopsided decision victory. After the fight, Cerrone said that he wanted either:
a) Conor McGregor in July
b) Lightweight title shot
With the log-jam at the top of the Lightweight division, I don't see Cerrone getting a shot anytime soon, so maybe now is the time to finally set up the Conor McGregor fight.
--
Donald Cerrone is a long-time veteran of the UFC, as he came over when the UFC bought out WEC.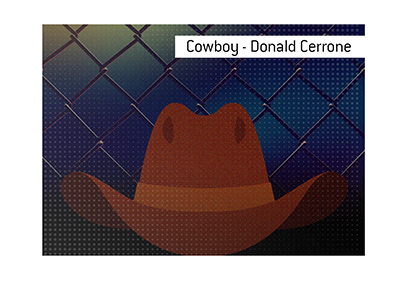 Since making his UFC debut in 2011, Cerrone has fought 29 times in the UFC, with many of them winning Performance of the Night awards. Cerrone has been involved in some of the very best fights in the UFC, including wars against the likes of Patrick Cote, Melvin Guillard and Jim Miller.
While Cerrone is actually a very good grappler, he tends to like to keep his fights standing, though he is perfectly capable of submitting people. This makes him tough to fight, as opponents usually pass on taking "Cowboy" to the ground, and against most opponents Cerrone has the striking advantage. Cerrone enjoys using a wide arsenal of different strikes, ranging from punches to elbows to his head kicks, which have turned the tide in numerous of his fights.
Cerrone is a very active fighter, and this can sometime work to his disadvantage. Cerrone looks to stay busy, as he has often stated that he needs the money due to his wild lifestyle. This has worked to Cerrone's detriment in the past, as he has sometimes fought too much over a short period of time and looked tired as a result.
"Cowboy" has made multiple runs at titles in the past, though he has never been able to win that one big fight.
Cerrone's "White Elephant" has been a fight against Conor McGregor, though that has still failed to materialize. There was talk of that fight happening in the summer of 2019, though McGregor reportedly balked at the idea of appearing in a co-main event fight. Things seemed to have been lining up perfectly for Cerrone to get the McGregor fight, though it didn't end up happening.
For Cerrone, that was no problem, as he was perfectly happy to stay busy.
Here are the odds for Cerrone's last five fights:
Donald Cerrone, 2.35
Alexander Hernandez, 1.44
Donald Cerrone, 2.40
Mike Perry, 1.45
Donald Cerrone, 2.55
Leon Edwards, 1.38
Donald Cerrone, 1.63
Yancy Medeiros, 2.20
Donald Cerrone, 1.61
Darren Till, 2.25
--
Donald Cerrone vs Al Iaquinta Betting Thoughts:
In order to beat the tough Al Iaquinta, Cerrone will likely need to land one of his leg kicks. Iaquinta is a very tough opponent to put away (he lasted five rounds against Khabib Nurmagomedov), and Cerrone might find himself running out of gas if the fight goes into the championship rounds. Iaquinta is certainly capable of landing strikes himself, and Cerrone likely doesn't want to find himself in a war of attrition against Iaquinta, as "Raging Al" has a very solid chin and no quit in him.
The winner of this fight could find themselves one more win away from a title shot, though the Lightweight division is absolutely packed with the likes of Khabib, McGregor, Ferguson, Poirier and others.