Newcastle v Fulham Betting Odds
→ Click Here To Bet on Newcastle v Fulham! ←


(Ad)



Odds Source: Bet365
Time Stamp:
2022.09.26 4:17 pm EST
Odds Subject to Change
Fulham, 3.20
Draw, 3.40
Newcastle, 2.25
--
The club, which plays at St. James' Park, counts the Public Investment Fund, RB Sports and Media and PCP Capital Partners as its owners.
Supporters of the club are called the "Magpies", and they regularly fill the club's 52,305 capacity stadium.
Newcastle United has enjoyed a tremendous amount of stability over the years.
While many other teams have seen dark times over their histories, Newcastle has managed to remain a rock. In fact, Newcastle has spent 90 seasons in the top flight, and they have spent only three seasons outside of the English Premier League since that league's inception.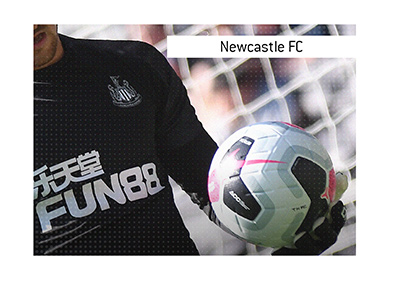 Newcastle's stability has translated into a number of titles, including four League titles and FA Cups.
Since 1893, Newcastle has never dropped below the second tier, which is a tremendous feat.
-
Newcastle somehow manages to remain in the English Premier League practically every season despite the fact that they maintain one of the smallest wage bills in the league.
As of the time of this writing, Newcastle had the 15th smallest wage bill in the English Premier League.
In the rare instance that Newcastle is demoted, they usually find themselves getting promoted the very next year.
-
Newcastle's last appearance in Europa League was a decade ago, where they reached the quarter-finals before losing to Benfica.
Newcastle has a lifetime record of 11-3-10 in Champions League, while their Europa League record is 43-17-12.
While Newcastle's fans appreciate the fact that they are a constant in the English Premier League, they would surely like the club to make the Europa League on a more regular basis.
With such a small wage bill, however, the club has a hard time finishing near the top of the table.
-
Newcastle will usually enter the EPL season with betting odds of at least 200.00 to win the title.
Nobody really expects a title to happen, though Newcastle's fans still support them with bets to win it all.
A more popular Newcastle bet is on the team to finish high enough to qualify for the Europa League.
On a weekly basis, popular bets on Newcastle include long shot wagers on them beating top teams, as well as smaller bets like most corner kicks, goalscorer wagers and more.