Free Betting Picks for the NFL
Published on September 18th, 2011
Click Here to Qualify for a £200 Bonus at Bet365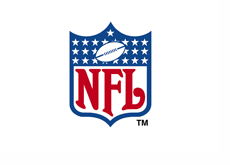 One of the favorite betting sports is back today with second NFL Sunday of the season is upon us and there are some great picks today to spice up the games many across the worked will follow. Here are some of our picks.
San Diego Chargers at New England Patriots
Here is the one for tonight where you should just kick back and enjoy the show. San Diego is coming to Foxbourough to meet New England Patriots in what could easily be a preview of a Play-off match come January.
Last time these two teams met, on October 24th last season, Pats won at San Diego 23-20 thanks to a missed field goal in the last seconds of regulation. The affair was equally matched and will probably be tonight as well, even more so than some are expecting. We do not believe that Patriots will beat the spread which is set at 7,0, but the scoring should be in high offer during this clash of the two very productive offenses which scored a combined 72 points last week. New England won at Miami by 38-24, although the game was much closer than the scores shows, while the Chargers won at home against Minnesota 24-17. Tom Brady against Philip Rivers...it doesn't get much better than that.
Points over/under is set at 53,5, the highest for any game today in NFL, which is an indication that bookies are also looking for a high scoring affair. Still, 53,5 might be just a bit too much for this game, because these two teams are equally matched in almost all positions, so we propose to play it Under!
King's pick:
Points Under 53,5
Take San Diego spread +7,0
Chicago Bears at New Orleans Saints
Bears are back to playing great defense led by Urlacher which saw them win their opener against the Atlanta Falcons. Today as they travel to the Saints expect another tough game against a great offensive team of New Orleans which lost their opener in a tough game against Green Bay Packers. So at hand we have an offense led by one of the best QBs, Drew Brees, and one of the league's toughest defenses. Tough to predict this matchup, but considering that the point spread is 6,5, we would play on the Saints here who are coming of a tough loss and will look to make things right in their home opener. Points Under 47 looks like an interesting bet with the defense that Chicago can put up.
King's pick:
Point spread - 6,5 New Orleans
Oakland Raiders at Buffalo Bills
We said earlier that we feel that AFC East is the strongest division in NFL right now and we stand by that statement. We saw Buffalo destroy not so good Kansas City Chiefs team by 41-7, while Oakland won in Denver in a tight contest by 23-20. Buffalo is the team to watch out for this year, as they are led by a young but very promising Ryan Fitzpatrick who has established himself as a leader of the Bills team which has been bad or a number of years but seems to have turned it around quite nicely.
Oakland Raiders won their last match against the Denver, but it was a hard fought battle. Can they win a second in a raw as guests, maybe but we feel that playing it on the Bills will be a safer way to go. Points Over 42,5 looks like perhaps the best bet here and this is how we would play it.
King's pick: Points over 42,5 – 1,91
Green Bay Packers at Carolina Panthers
Cam Newton showed that he is for real last week having thrown for over 400 yards. Green Bay are explosive team as well, so expect an offensive display here with points Over/Under set at 45,5. Green Bay defense is suspect having allowed total of 477 offensive yards to the Saints last week, another fact that plays into our pick of points Over. Enjoy this one!
King's pick:
Points over 45,5